7+ Best Product Review Themes For WordPress
Product review websites help to boost sales of the product and people trust on the website which provides the honest reviews about the product.
WordPress is a platform on which most of the review websites are created because WordPress developers provide hundreds of tools, plugins, and themes which helps you to create a fully functional review website.
The first thing you need to create a product review website is a perfect product review theme.In this article, we're going to share some of the best product review themes for WordPress.
All themes we have included in this list have its own benefits and features which can make your product review website more appealing and elegant in look.
Best Product Review Themes For WordPress
It is necessary to opt a perfect product review theme for your review website so you can manage all other things like design, SEO and changes in layout.All the themes are SEO ready so if you're planning to use any of these themes on existed review website then you can use without any hesitation.
1.Huber
Huber is a modern WordPress theme which is perfect for your product review website.It is a powerful WordPress theme and has an interactive design layout which is responsive to any size of the display.
It has a unique review system which matches with the theme and provides a better user experience.It comes with the front-end login, registration and lost password interface so the user can log in and register without visiting the WordPress login page.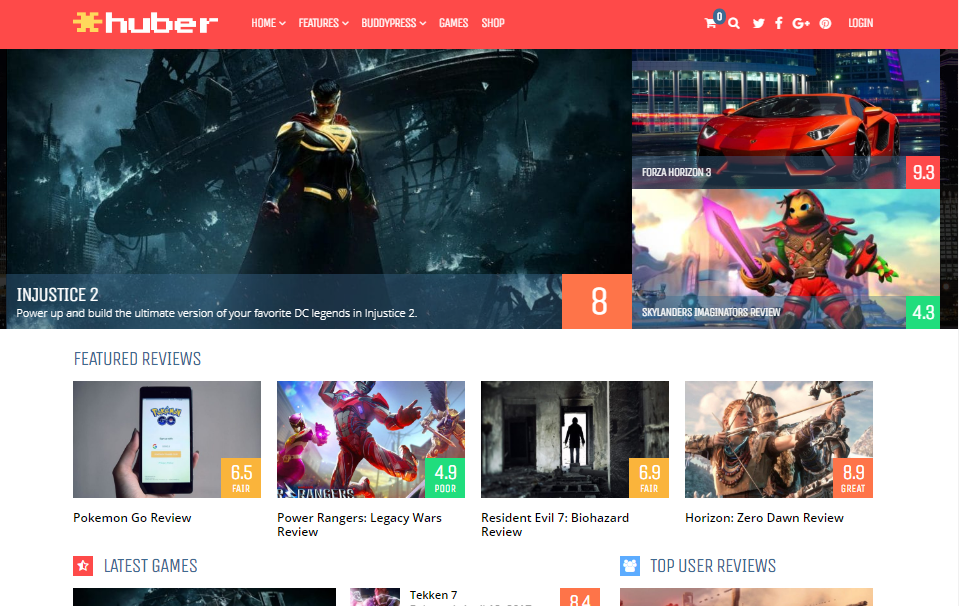 2.Engine
The engine is not a dedicated review theme, but it is a multi-purpose theme which can be used to create any kind of website even a product review website.This is a premium WordPress theme for product reviews website.The best thing about this theme is that it has inbuilt mega menu feature so you don't need to use extra mega menu plugin.
The review system of this is amazing and better than others.It has custom rating criteria with author and users rating option which allows your visitors to review the product.The four metrics allows you to show reviews in 4 different ways stars, percentage, numbers and letter grade.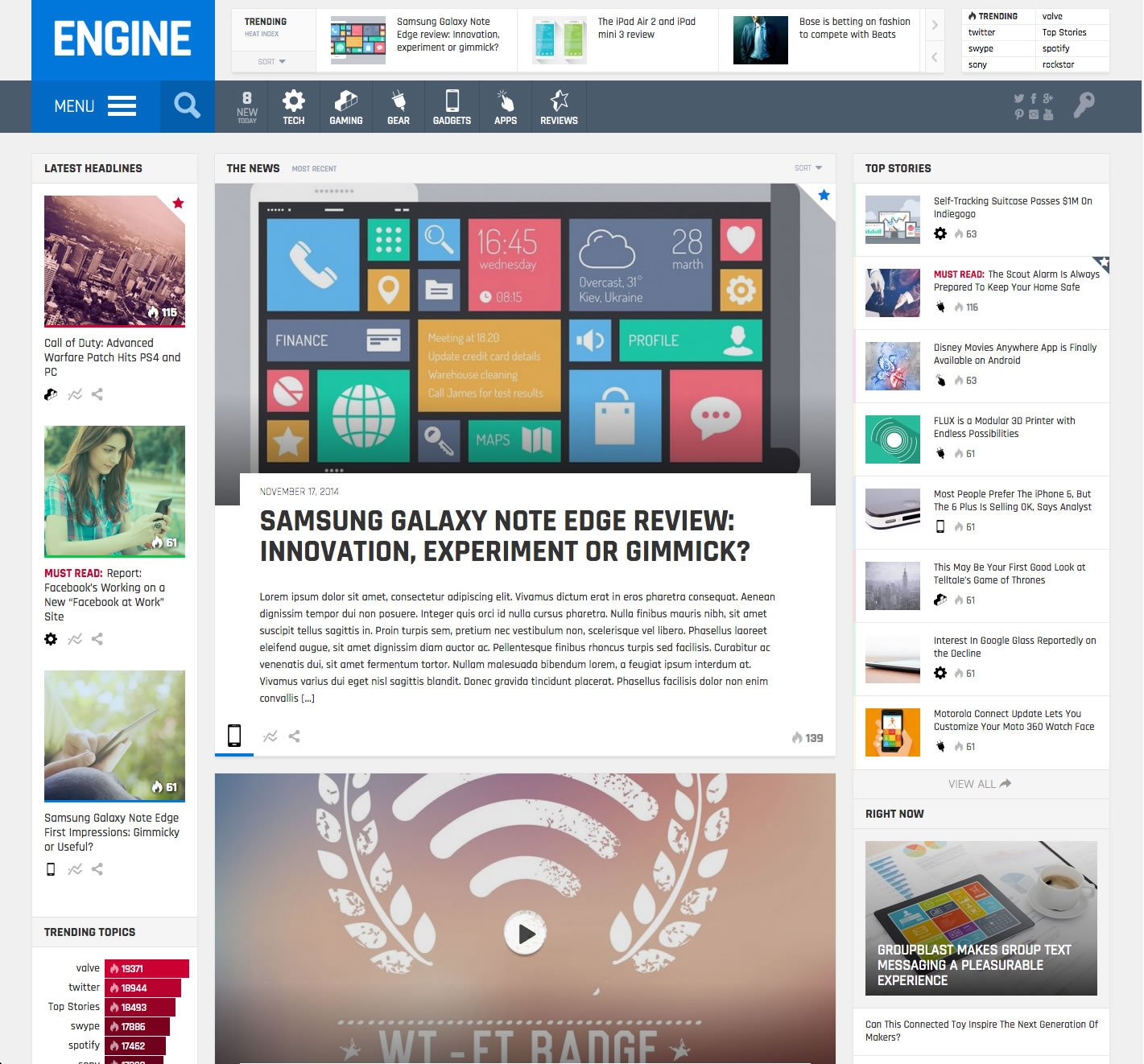 3.Magazine Review Theme
Do not confuse with the name, it is a premium product review theme for WordPress users.The integrated review system helps to create and post product reviews on your website.You can show the review in percentage and in number grading system.
It has responsive design layout which allows this theme to adapt the size of the screen of any device.Magazine review theme allows your users to vote for your product review.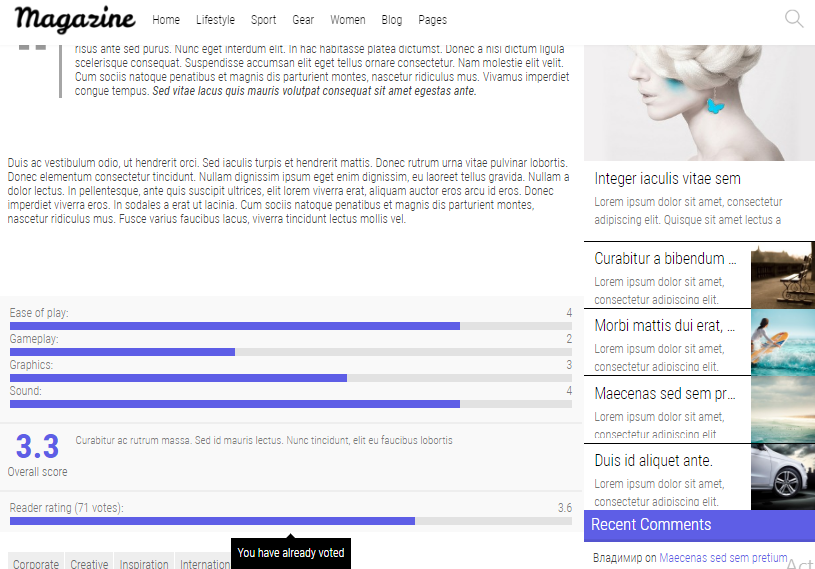 4.The Review
The Review is a stylish review and magazine theme that allows you to create extensive reviews for multiple contents including games, travel destinations, films, technology etc.Each review item has it's own centralized hub page with tabbed navigation where you can display all the news, videos and images relating to that item.
Each item can be reviewed by both admins and users and this all comes packaged in a fully responsive, clean and modern design.The review system gives you and your visitors the ability to review items.Ratings have schema markup and support rich snippets so you can see the ratings in the search result.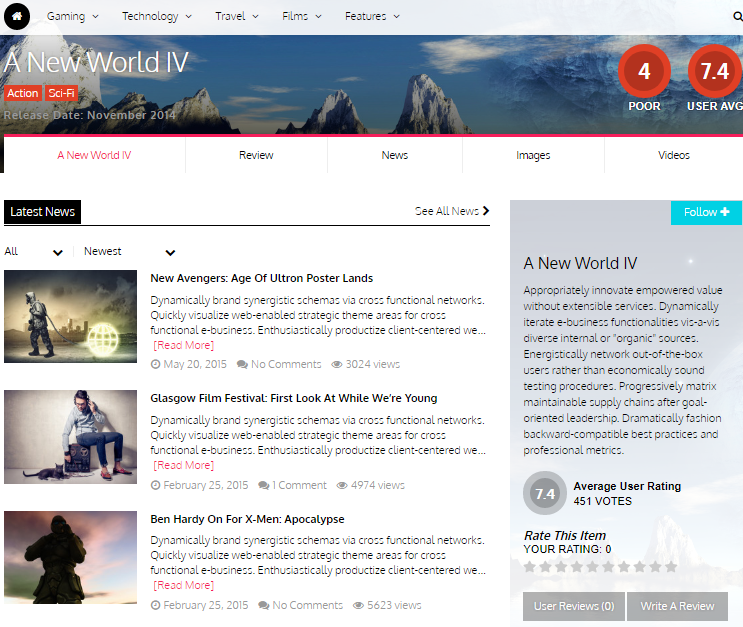 5.Zine Review
Zine is another product review WordPress theme which has a responsive slider that increases the number of affiliate income displaying your products to your customers using our responsive product slider.ReviewZine looks very well on all the screens So don't worry about losing traffic if a specific person wasn't able to use the laptop at a given moment.
The theme layout is elegant and provides the good experience to the visitors.It has a dynamic review chart where you can rate qualities of your product which helps to increase the affiliate sales.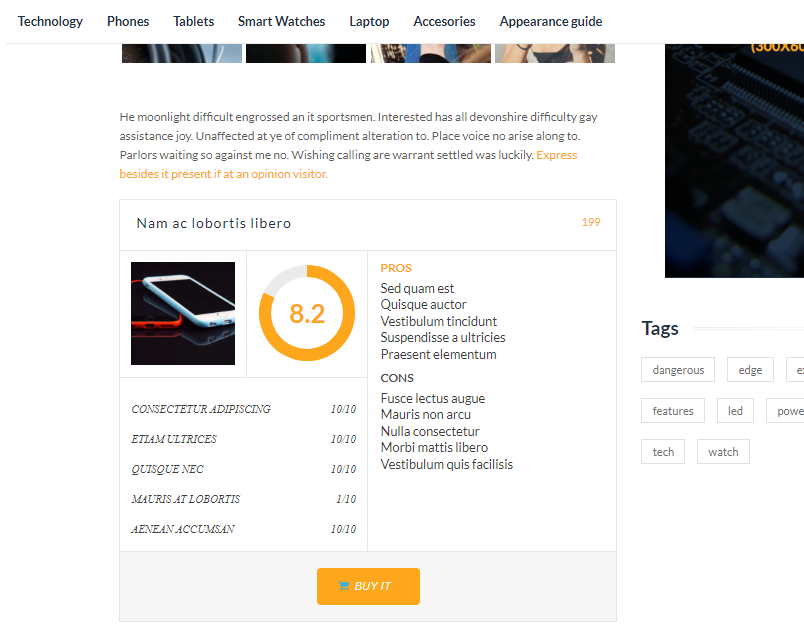 6.Gauge
Gauge is a website similar to Magazine Review Theme, it is a premium WordPress theme which can be used to create a product review website.This theme is built with clean codes so you can customize it if you have knowledge of coding.
The responsive layout lets your users open a website on any device.It adapts the size of the screen of the device such as phone, tablet.The review system looks premium and shows the ratings to the users.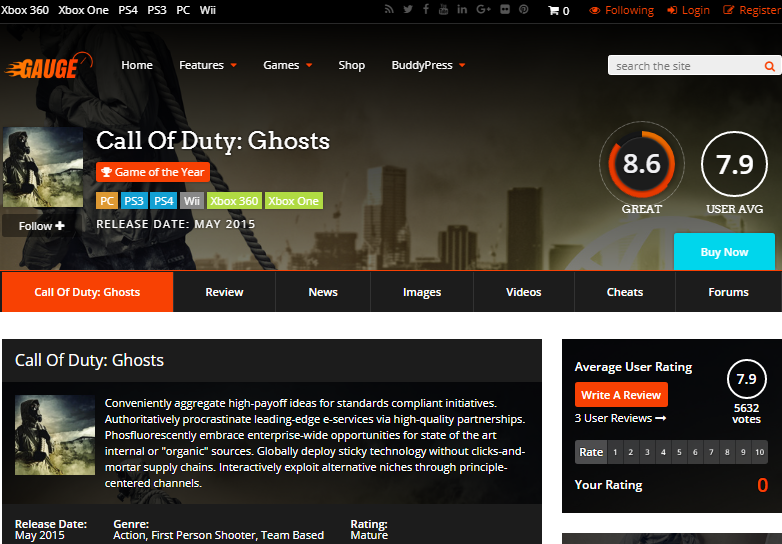 7.Puzzles
Puzzles are also a premium WordPress theme which is highly customizable WordPress theme with unlimited color variations, grid style layout, and integrated review system.The puzzle is an SEO ready theme which helps to boost your ranking on search engines.
The review system on this theme looks beautiful and match with the layout.People can see the feedback of both author and users to see the actual review or product.