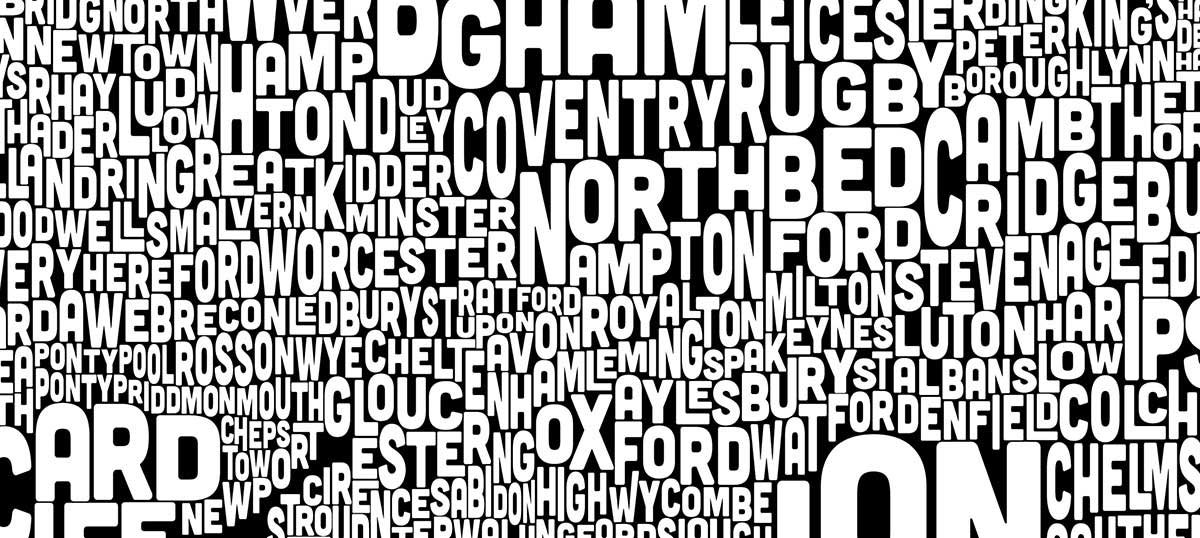 5 Best Typography Plugins for WordPress Website
A good typography of your website is an important design element in the website. The perfect Font which suits your website design improves readability and the time users spend on your website. In this post, we're going to share the best typography plugin for WordPress website which can improve the Font style of your site.
Best Typography Plugins for WordPress Website
A Beautiful yet simple Font increases user experience and boosts the time spent by users on your site, which directly connected with the bounce rate of a website.
1.FontPress
FontPress is a small, yet powerful, typography tool to easily enhance your theme, virtually managing any font. This plugin has the ability to mix together Cufons, Google, and Adobe Edge web fonts, Adobe Typekit, @font-Face fonts or simple CSS fonts.
This mixing ability it enables to use unlimited Fonts and combination on your website. It also supports new Google Early Access fonts for non-latin languages and has a wide list of parameters to properly set fonts such as font size, font weight, text decoration, text color outline, shadow, background color etc.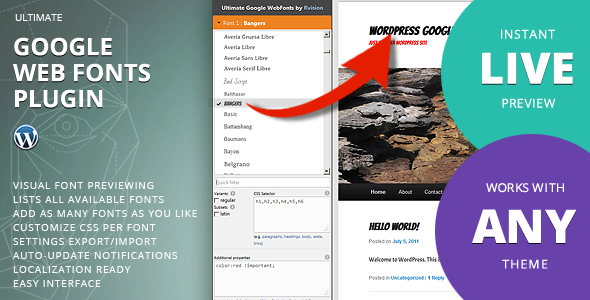 2.Easy Google Fonts
Easy Google fonts is a free best typography plugin for WordPress sites, which adds custom google fonts to any WordPress theme without coding. It also adds a custom typography tab in your theme panel from where you can control the typography on your WordPress site.
You can choose the perfect Font to choose from over 600+ Google fonts and can see the live preview from it's "Live Customizer Preview".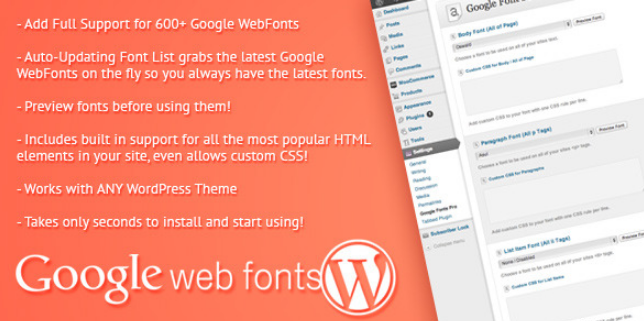 3.Zeno Font Resizer
Zeno font resizer is another free Typography plugin, it is a well-known font's resizer plugin. If you want a simple plugin which can resize the Font on your WordPress website then this is the perfect tool for you. It allows your visitors to change the font size of your text from the front end.
It uses jQuery and JavaScript to set the size, so the settings are saved in a cookie, lets your users display the same font size on a revisit.

4.Google Web Fonts
Google Fonts Pro is a premium WordPress plugin that allows you to instantly access over 600 of Google's Web Fonts with power and ease. It auto updates the plugin with the latest list of Fonts right from Google so you don't have to worry about the latest updates.
You can take full control over the font and typography using its beautiful built-in the settings panel. It allows you to pick and choose fonts with an easy to use drop down menu!

5.Ultimate Google web fonts
Ultimate Google Web Fonts is a premium WordPress plugin that allows you to instantly access all of Google's open source web fonts, preview and use them with any theme. List of available fonts is updated from Google automatically, and currently, there are more than 800 fonts to choose from.
With its unique system for previewing fonts on any WordPress theme, it is fun and easy to use. You can take full control over typography in your theme in a matter of minutes.