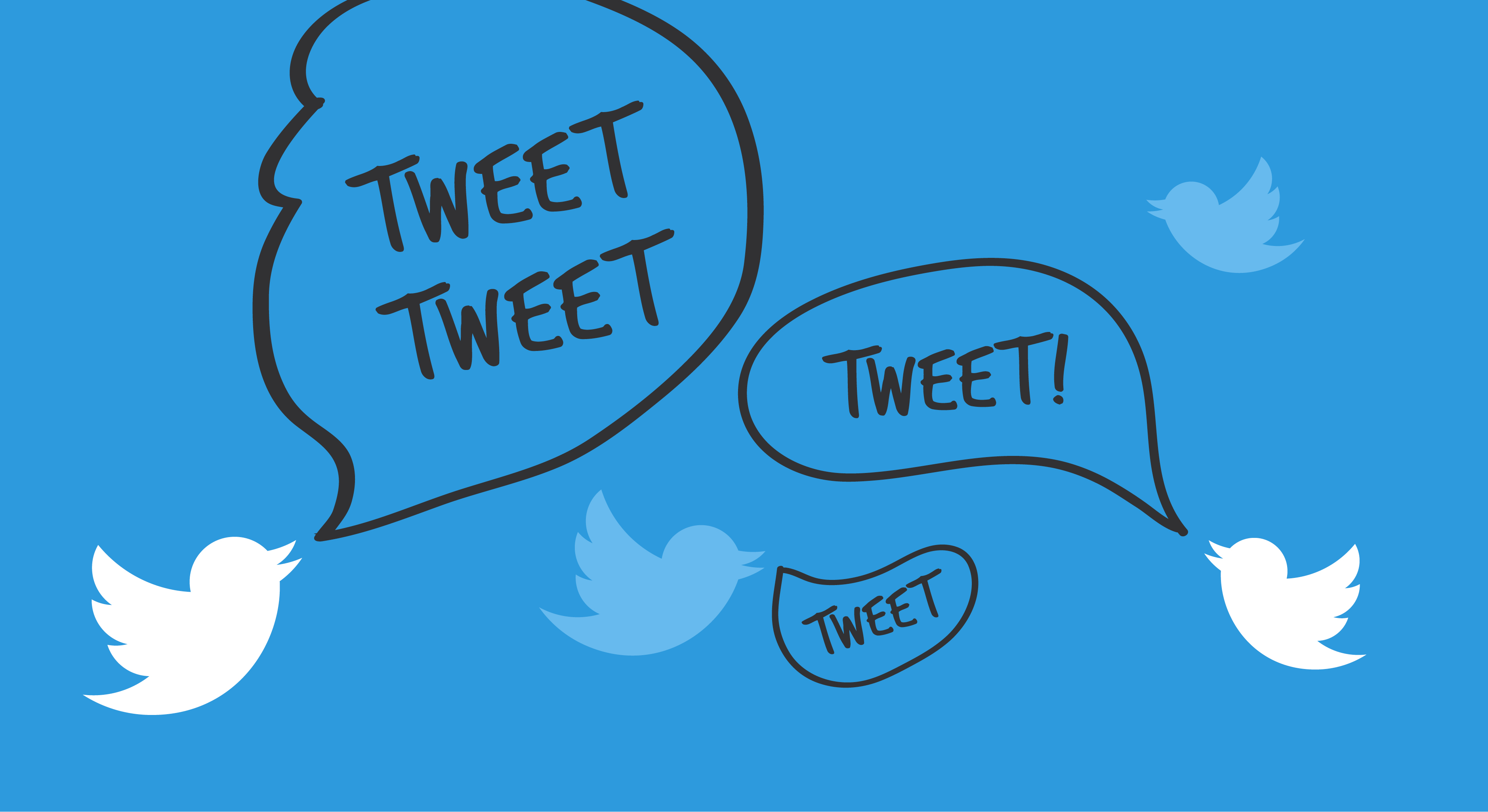 Top 5 Click to Tweet WordPress Plugin To Increase Retweet
Twitter is one of the major sources of traffic and adding a share button on your website enables your readers to tweet your blog post on Twitter with just one click.In this post, we're going to be looking at some click to tweet WordPress plugin that can add click to tweet button within your posts.
Click to tweet feature is beneficial for the bloggers because Click to Tweet buttons look different than the rest of the post, which comes in handy if you have a memorable quote to share or if you are highlighting an influencer in your post and want your visitors to pay special attention to what they said.
If you're struggling with the adding click to tweet button on your website, then just install any Click to tweet WordPress plugin the rest can be done by the plugin itself.
Best Click To Tweet WordPress Plugin
We have arranged some of the best click to tweet WordPress plugin that can add click to tweet button easily.
1.TweetDis
TweetDis is a premium click to tweet WordPress plugin that can convert any phrase from the post tweetable.You can select the specific sentence and the "tweet this" option will appear when a reader clicks on the selected text.It displays a floating "call-to-action" above any piece of text you choose.
With tweetdis plugin, you can create tweet box in which you can place any bit of information which can tweet by readers.And the best thing about this plugin is that it adapts the screen size and looks perfect on any device.
This plugin lets you pick the color of the phrase you want people to tweet, define if it should be underlined or not and pick the style of the underline.Whether you highlight more than 140 characters or you just forget to highlight any piece of text, TweetDis lets you know this in the alert messages.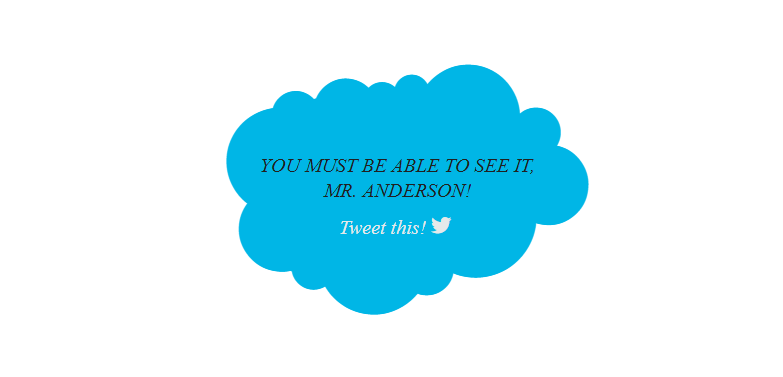 2.TweetMe! Pro
Another click to tweet WordPress plugin is the Tweetme pro which works similar to the tweetdis plugin.Tweetme pro easily transforms any text portions of your contents in tweetable links with a cool style.This will encourage people to click on them and so increase traffic on your web site.
Tweetme pro is a premium WordPress plugin which is available on Codecanyon in just $14.With integrated Shortcode button in the post editor, you can add tweetable links in one click.
If you need, can customize the tweet URL, add other hashtags and specifies a custom username for any tweetable links. A characters counter will show you how many characters the tweet will contain.An extra plugin feature allows you to intercept any hash plain texts in post content and parse them as Hashtag Twitter links.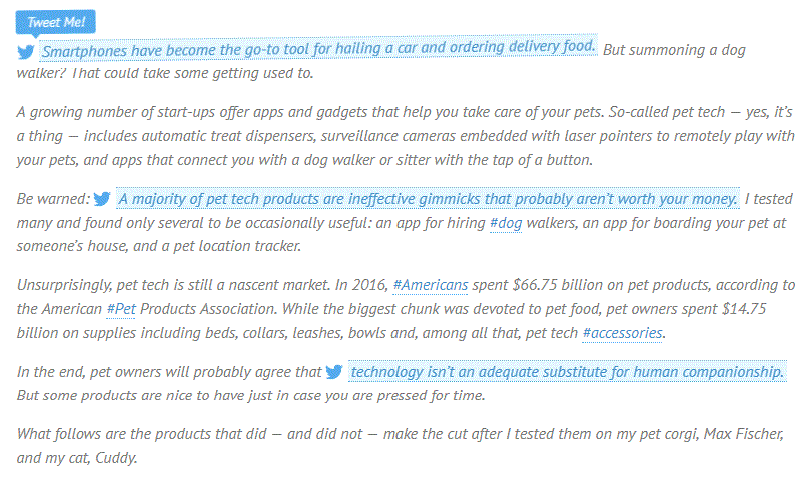 3.Click To Tweet
Click to tweet is a free WordPress plugin which is popular because of click to tweet feature.It allows you to easily create tweetable content for your readers. Use pullquotes and custom messages inside the body of your blog post to highlight your content for the reader and make it simple for them to share on Twitter.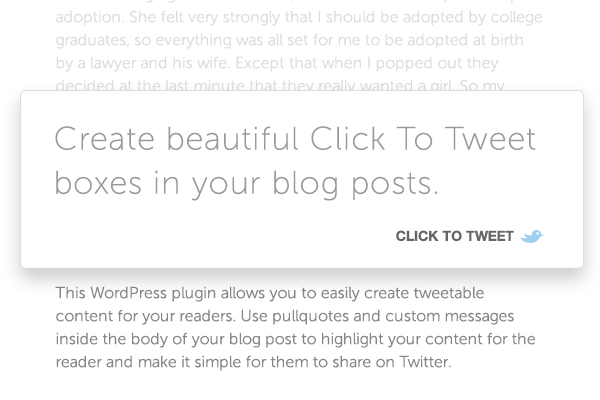 4.Tweet This
Tweet This is a simple yet powerful click to tweet plugin that can convert any line of article to a click to tweet phrase.Readers can directly tweet your article on twitter with just one click on the "Click to Tweet phrase".
It creates inline tweets while publishing posts and pages which let your visitors share any text or phrase and watch your traffic grow.You just need to add a shortcut before and after a line and inline tweets can be seen by your readers.
It is a premium plugin which is available on codecanyon.net in just $16.You can change the appearance of your inline tweets in the settings. No coding skills required. Simply change all colors, make your tweet bold or italic, change the button's text or hide the Twitter icon. The possibilities are endless.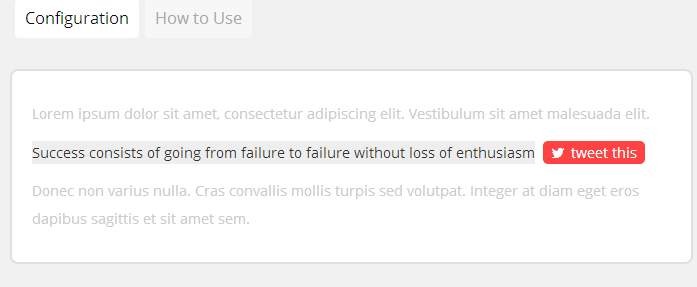 5.Better Click To Tweet
Better click to tweet is similar to Click To Tweet which is developed by CoSchedule.This plugin is available for free to use by new blogger and by those who want a basic click to tweet box in the post and can't afford a premium one.
This plugin allows you to easily create tweetable content for your readers. Using a simple shortcode, your selected text is highlighted and made tweetable.