10 Best Heatmap WordPress plugins and services
Are you Looking for the best Heatmap plugin?If yes, then you're at right place.We've just created the list of 10 Best Heatmap WordPress plugins which helps you to know how visitors interact with your website.Every webmaster or SEO need extra insight to analyse website's conversion or performance and Heatmap help them to find out that how readers use a website.
The heatmap is not more than just an analytic tools which show the mouse locations that where readers click mostly.It also helps to get the best result from your website and put affiliate link or main content.
10 Best Heatmap WordPress plugins
So, this is the list of 10 best heatmap WordPress plugins that will help you discover more about the website and your visitors.
UserTrack is a premium plugin that records user mouse interactions on your website.You can view click heatmaps, mouse movement heatmaps or even full recordings of user activity on your website.UserTrack is a popular heatmap plugin on Codecanyon and used by hundreds of users.
UserTrack helps users to Improve conversion rate and Reduce bounce rate at the same time.It also helps to take better decisions regarding changing design and layout of the website and understand how visitors actually use your website.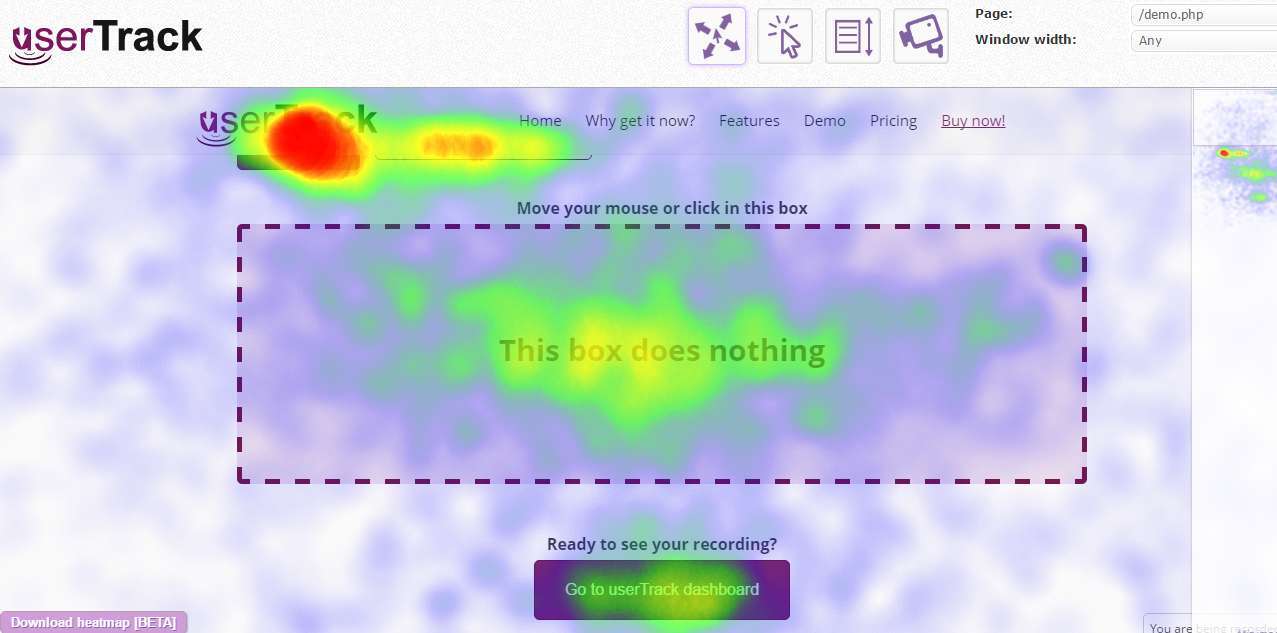 Heatmap for WP is a heatmap analytics WordPress plugin that is available for free in the WordPress plugins directory.It provides you the real-time analytics and mouse tracking that helps to track visitors that how they interact with your website.
Heatmap for WP also helps to understand that which are their best-performing contents and how to put affiliate links and banner ads to get more conversions.

The Sumo me heatmap is not exactly a plugin, but a tool that helps users to analyse the mouse movement in real-time or record the mouse movement on your website.With its real-time feature, you don't have to wait to see the clicks on your web pages.
SumoMe is available for free as well as the premium with additional features.With heatmap, you can figure out exactly where visitors comes and where they don't click so editors can make appropriate changes in the website layout.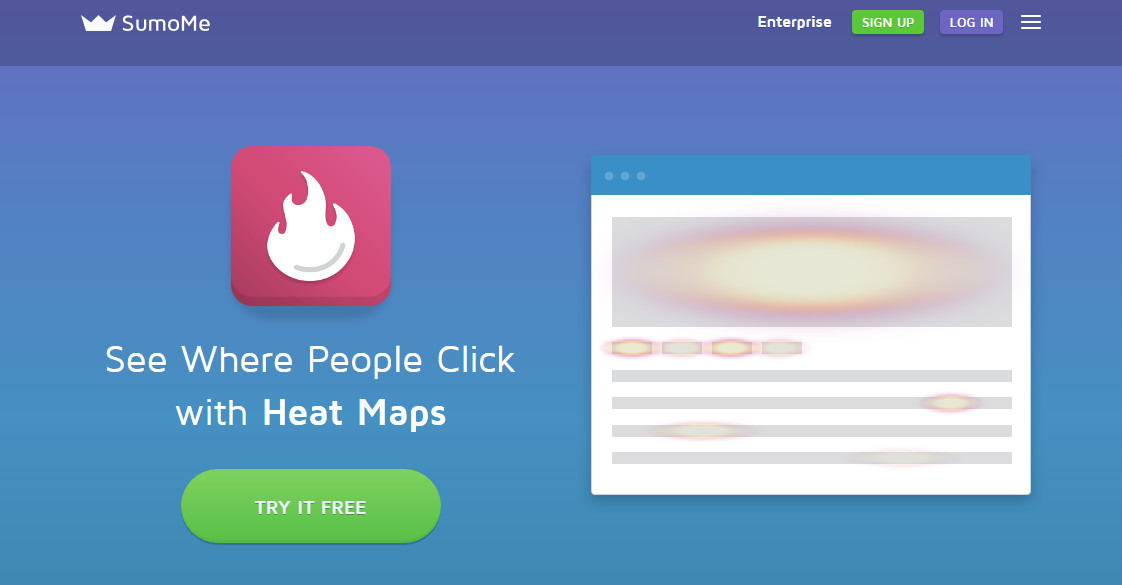 Ptengine is an another free Heatmap and Analytics WordPress plugin that works perfectly with any version of WordPress.Ptengine is a fully fledged solution to analyze your site traffic, click rates and other insights. Not only clicks, but scrolling rates and the attention spreading ratio can also be found using Ptengine, which is a good option for marketers.
It has another feature that allows you to analyse funnels and conversions on your website.It helps to make better changes in the website to increase conversion rate.

Clicky by Yoast is a free plugin which is created by Yoast.This plugin integrates clicky analytics service on your website and shows you the exact information about your website visitors.To use this plugin you have to register on the Clicky analytics service where you can see the real-time statistics of your website such as heatmap and others.
Clicky by Yoast add your clicky tracking code everywhere so you don't have to add manually.It's a free plugin, but clicky service has differents plans and packages.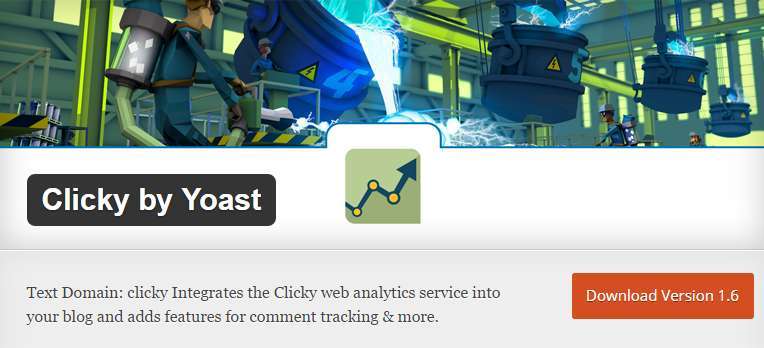 Hotjar is an analytics service which allows you to track your visitors and get know more about that how to interact with your website.Hotjar is a popular service and many major websites use its heatmap service which is highly accurate and shows the clicks on your web pages.
Before using hot jar plugin you have to register for the account with the hot jar, it is available in the different plan you can choose basic which is free and shows you up to 2,000 pageviews per day.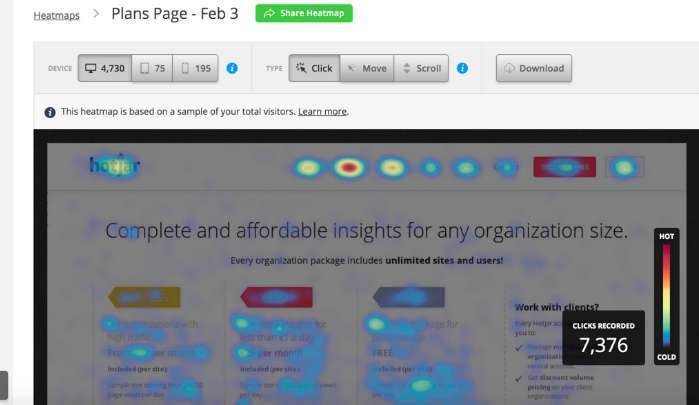 Crazy Egg is one of the most popular heatmap tool available in the market today.It is highly accurate when it comes to heatmap, with this tool you can see the clicks and mouse movements on your website.
Crazy Egg rely on the static information received from Google analytic, so make sure that you blog have enabled Google Analytics service which is free for all.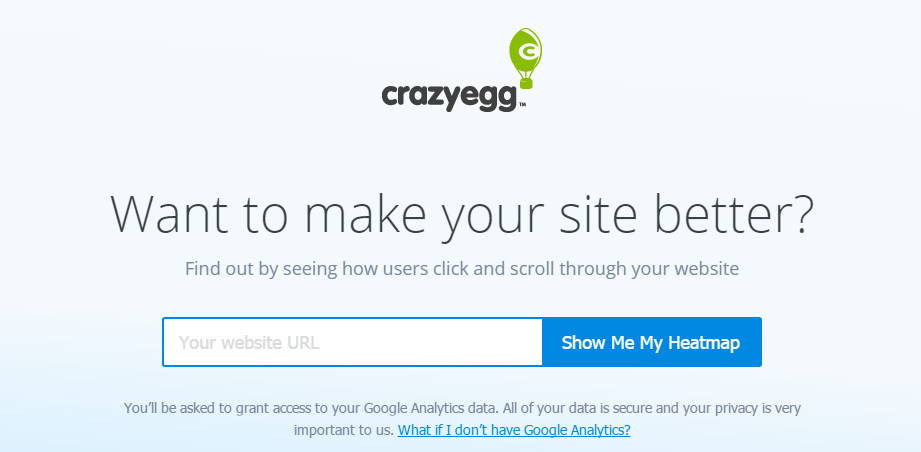 ExtraWatch is a WordPress plugin that will analyse your visitor behaviour, optimise the website and then increase conversions and sales.It provides you live stats and heatmap and shows you where your website visitors click and how they interact with your website.
ExtraWatch doesn't only record click, but also record the mouse movements which helps website editors and SEO to know the behaviour of the website visitors.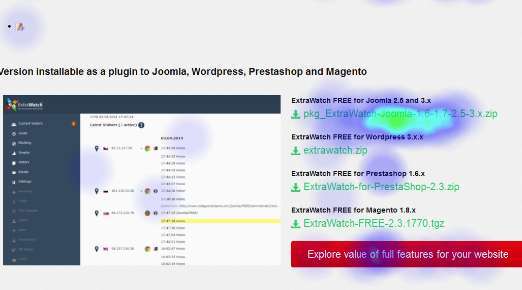 Clicktale is an enterprise level heatmap analytics tool that can help you to figure out how visitors interact with your website and where they click the most.Clicktale is highly accurate analytic service which is used by major brands.
These tools have mouse tracking features, heatmap features, it analyses the conversion rate and has a feature of ClickTale Touch which track touch generated from mobile or other devices.

Mouseflow will be worthy only If you want to combine the capabilities of website heatmap and session replay.With mouse flow, you can learn more about your visitor's mouse movements and session replay at the same time.
Mouse flow is a free plugin and used by brands such as Microsoft, Volkswagen, Samsung and Philips.It provides you with the accurate information about your visitors and helps to improve the conversion rate.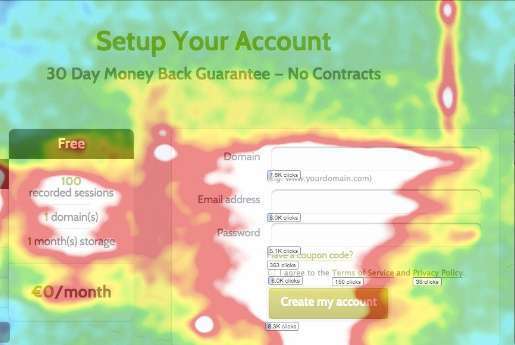 Final Words
We hope that you loved this post 10 best Heatmap WordPress plugins and you  find the best heatmap WordPress plugins for your website.We have arranged this list by searching every corner of the internet and finally we have created this list.
I personally recommend User track WordPress plugin, because this single plugin can show you everything about mouse movements and clicks.