Best YouTube Video Gallery Plugins for WordPress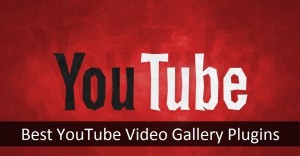 If you're looking to launch a new video website, especially a youtube video website then you need a Youtube video gallery WordPress plugin which helps to show the latest videos on your website.You can add youtube video easily in WordPress post, you need to paste the embed code into your text area.
But you can't add Youtube gallery with the embed code, for that you need to install a WordPress plugin to create WordPress gallery.There are many WordPres plugin to add youtube video gallery, so we picked some Best YouTube Video Gallery Plugins for WordPress which not only create youtube gallery but also optimize your youtube videos for Speed and SEO.
So let's see the list of best youTube video gallery plugins for WordPress.
Best YouTube Video Gallery Plugins
Here is the list of hand-picked YouTube Video Gallery Plugins, we arranged the premium and free plugins so you can easily find the plugin according to your need.
The first plugin of this list of Video Gallery by ZoomIt, it is a premium plugin to add youtube gallery in a WordPress blog or website.Video Gallery by ZoomIt is a very popular plugin because it has 6,938 sales.It is responsive which match with your site's responsive layout.With this plugin, you can add subtitles to your youtube gallery and also allows users to set the initial time when the video should start.
Features
Multiple galleries in one.
Subtitle support.
Play from initial time.
Backup database / import, export feature.
iPhone/iPad compatible.
Five skins + skin generator.
Connected with YouTube API.
Connected with Vimeo API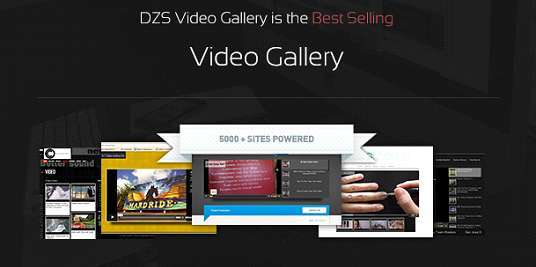 WTB is an another premium WordPress plugin to add the video gallery your WordPress website.It is a simple plugin yet one of the best plugin for youtube gallery.It has many features which make this plugin better than any other plugin.With this plugin, you can categorize videos so users can search the videos according to their need.
WTB video gallery allows you to embed the Youtube and Vimeo gallery, and also easy to integrate with existing WordPress installation with shortcodes.It also have a drag and drop function and a lightbox for video.
Features
Youtube & Vimeo gallery embedding
Responsive Grid
Lightbox with video player
Drag and Drop Videos
Categories for gallery
Shortcodes for gallery
Easy customization with CSS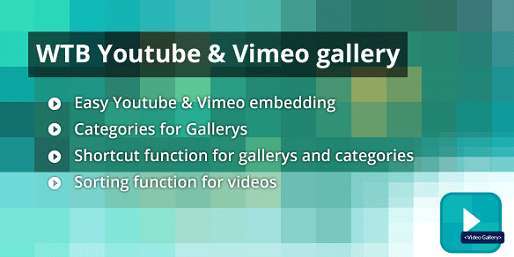 Youtube Showcase is a powerful plugin to add youtube video gallery on your WordPress blog.Every youtube video will have its own page WordPress comments enable, whenever you insert the youtube video ID the pages automatically created for youtube videos.
Youtube Showcase also allows you to change the dimension of the videos, for the example 16:9 into 4:3.It has a responsive video so your video website can browse in any device.
Features
Responsive
Customise Dimension
Auto-created Video Pages
Video Gallery
Video Grid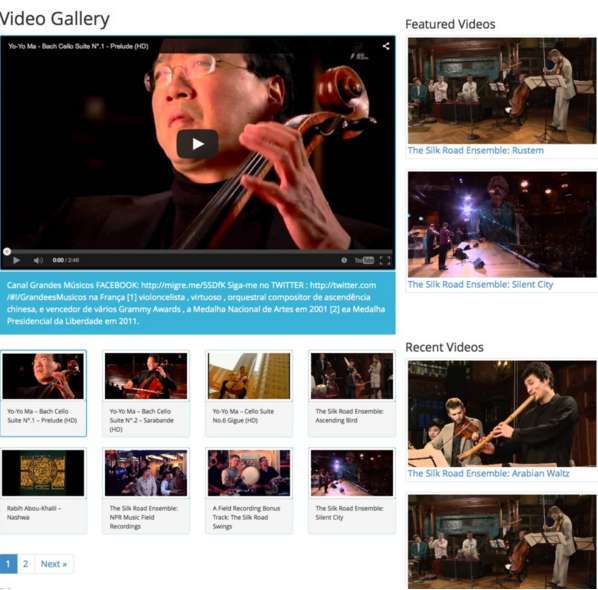 YouTube Simple Gallery is a simple plugin, it help to add videos on your WordPress blog.It uses the custom post to add the videos on your WordPress blog.It also allows you to post videos with the help of Shortcodes.
This plugin has a lightbox for videos, you can also adjust the thumbnail and video size according to your need.It doesn't enable the responsive grid option, but if you little bit of CSS then you can convert into responsive.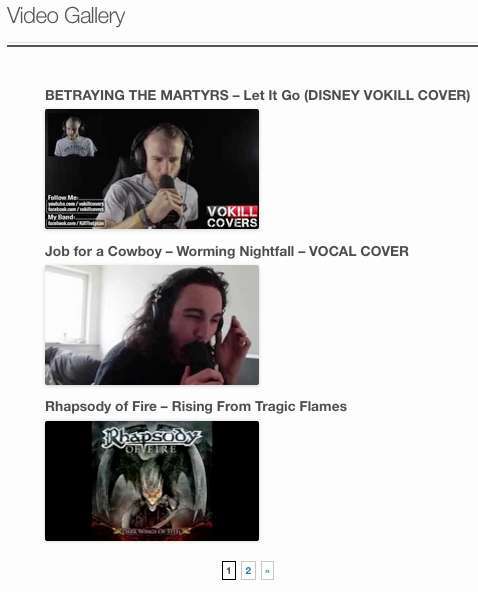 Your Channel is a free WordPress plugin for your WordPress blog.It is also available in premium version.You can experience while using this plugin of creating or curate your own youtube channel.
Other great features of this plugin are, it is very easy to setup and easy to use.You just need to connect your youtube account by telling your youtube username or channel ID then it'll set up the channel properly.
Features
7 video thumb styles.
Play video in Lightbox.
Smooth animations.
Smartly responsive.
Translation ready.
Shortcode works in the page.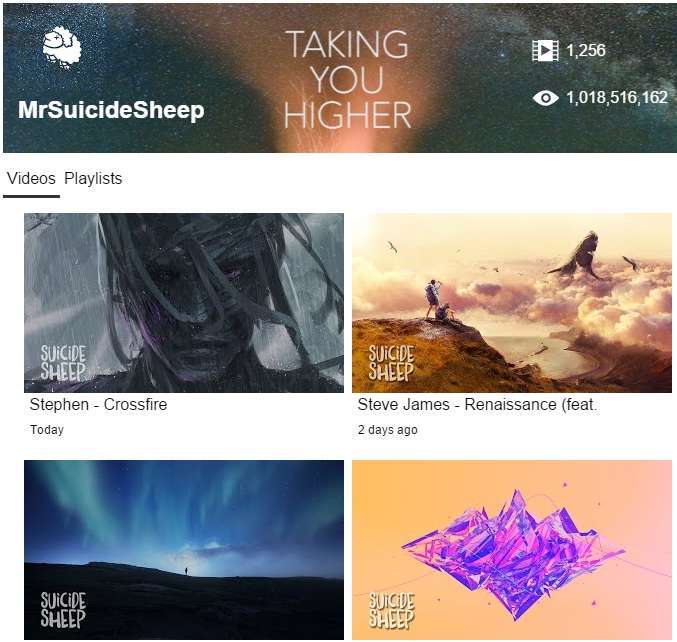 uTubeVideo Gallery is a rich featured plugin for WordPress blog and websites.It is a free plugin which comes with great features.It allows you to create and shows unlimited Video galleries on your WordPress website.It is very easy to setup this plugin.
You can set the size of the video player according to your need and your website layout.You can also set the starting resolution of your videos like 480p, 720p or 1080p.This plugin automatically fetches the thumbnails and catch the thumbnail images which make your videos and website faster loading.
Features
Unlimited video galleries.
Set the size of the video player.
Set progress bar color of the video player.
Set Starting Resolution.
Set video thumbnails.
Publish and un-publish video.
View counts of video albums.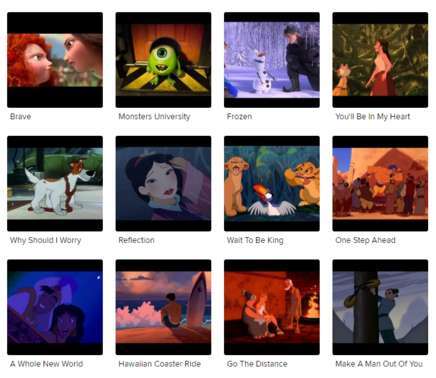 Youtube Channel Gallery is also a free WordPress plugin which can be used to add the videos gallery on your website.It has a feature in which when you click on the thumbnail video start playing instantly without next page loading which experience the fast loading of videos.
This plugin runs as either a widget or a shortcode, so you can put galleries in your sidebar.You can also adjust your video thumbnail size and also adjust the dimension of your video for example 4:3, 16:9 etc.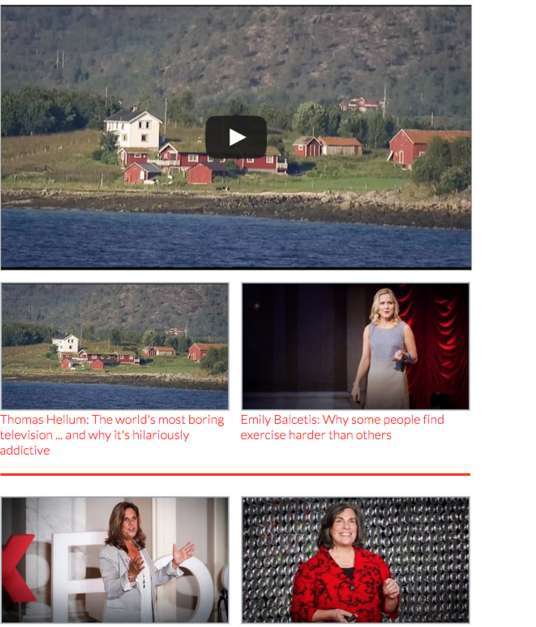 Final Words
So, in the ending of this post, I'm sure that you loved this post and the peoples who are looking to find the Best YouTube Video Gallery Plugins for WordPress or Top 10  YouTube Video Gallery Plugins for WordPress found the plugin which meet their needs.
I personally recommend the Video Gallery by ZoomIt and WTB youtube gallery.Both of them are the premium plugin which can enhance the video website quality.So you can choose anyone of them.