Best WordPress Classified Theme 2017 for online Ads listings
Do you want to build your own classified website for online ads listing website?We have brought to you the list of some of the best WordPress classified themes. They have wonderful designs, amazing features, flexible options and unlimited uses.
The best WordPress classified themes are the ones that have flexibility, cleanliness and are compatible with plugins.There are some traditional classified ad sites like Yelp are gradually becoming a part of our daily lives and with these best WordPress Classified themes, you can also build your own classifieds website.
1.Classify
Classify WordPress Theme is a complete WordPress theme for classified ads.The Classify is a Premium Classified WordPress theme, super flexible and has a fully responsive design (try resizing your browser). Built with HTML5 and CSS3 . A lot of thought and care were put into Classify making it a pleasure to use.
It has a Clean, Modern Design which can be used for any type of website plus it has a fully responsive layout so your website works well on any device.This theme comes with a layer slider so you don't have to purchase another premium plugin to add image slider on your website.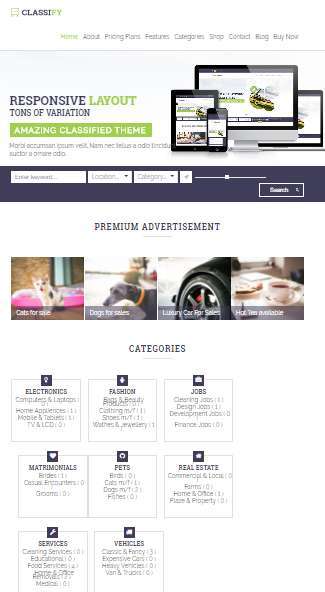 2.Classiads
Similar to classify WordPress theme, classiads is a premium WordPress theme which is created beautifully and work perfectly.It's clean and responsive design provide a good user experience.This theme comes with 5 pre-build layouts which you can quickly setup on your website.
Another good thing with this is that it has a feature of pricing plan Paid and Free both.With SEO ready feature you do not have to worry about SEO because each page carries all relevant data to make it SEO ready.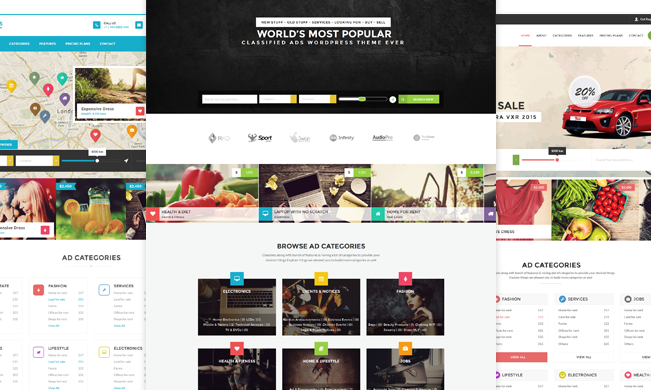 3.ClassyAds
Classyads is a perfect WordPress theme for the classified websites.It is loaded with some great features and available in very affordable price.You can purchase this theme in $49 from themeforest.net.Classyads WordPress theme build beautifully and has a clean and responsive layout.
This theme is also SEO ready so you do not have to worry about SEO.This lightweight theme can be a good choice for your next classified website.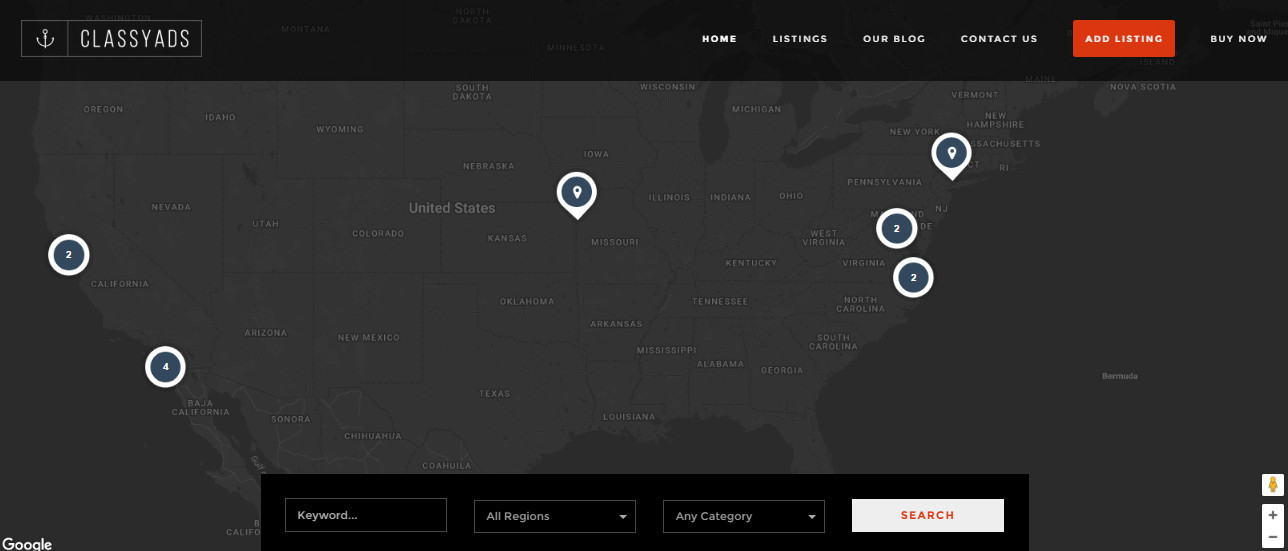 4.Classiera
Classiera is one of the most popular and the latest Premium Classified Ads WordPress theme. Classiera makes use of a Redux framework with flexible user Penal. Classiera offers more than 6 unique homepage designs. Classiera provides an exclusive front-end user panel.
You can also get unlimited colours options with this theme. Google map is also integrated into this classified WordPress theme. You can get exceptional page layouts with Classiera.
Clean, Modern Design
Fully Responsive
Custom fields for each category
Built with HTML5 and CSS3
Video Ads supported Click Here
Unlimited Colors
PayPal Integrated
Google maps integrated
Google API for Google MAP
Google maps styles option
Geolocation support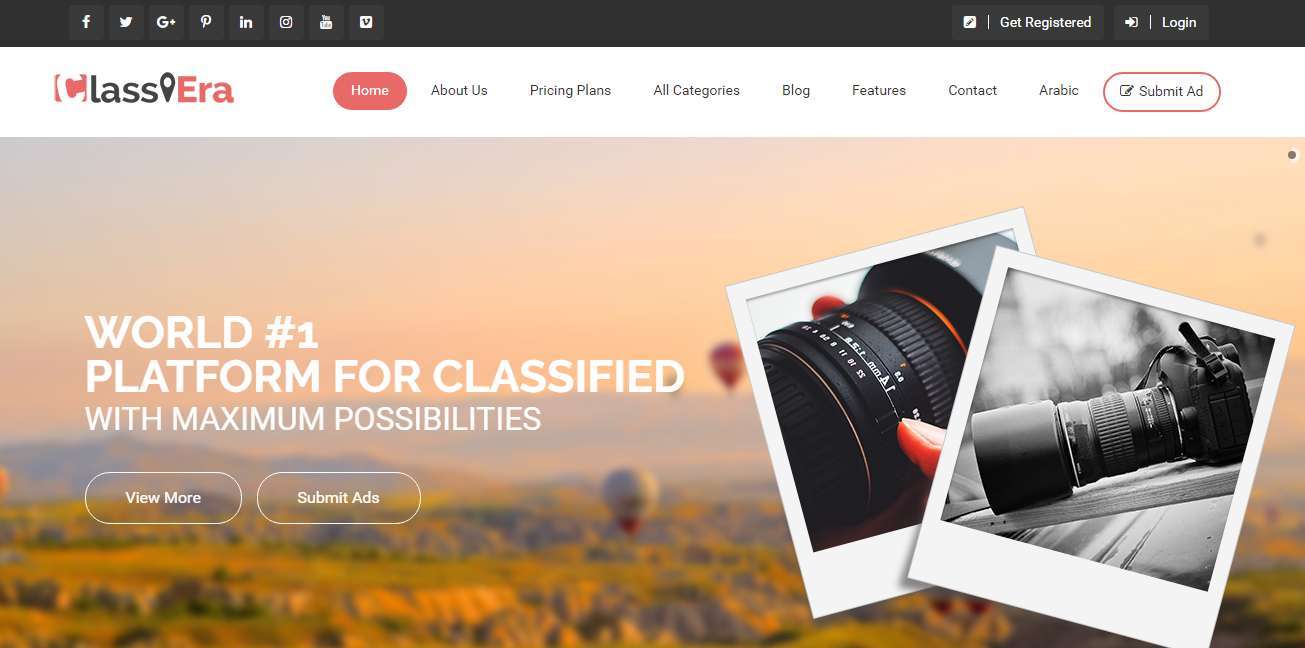 5.FlatAds Classified Theme
FlatAds is a WordPress Theme list/directory for the premium (try to adjust the size of the browser) Super Flexible classified sites and has a fully responsive design. Built with HTML5 and CSS3. In it was a lot of fun to use thinking and consideration for FlatAds.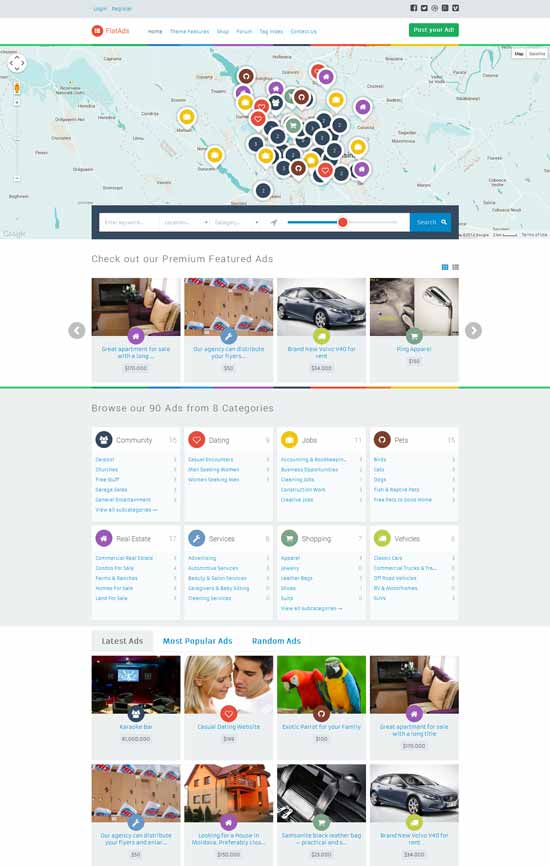 6.ClassiCraft
ClassiCraft provides you with an excellent blend of user experience and flexibility. It offers a variety of features that you would ever need to create a fully functional classifieds WordPress website in order to make a good profit of your business.With this theme, you can create OLX, Quikr or Craigslist like theme which are making billions in a year.
You can integrate PayPal & PayFast to collect payments online.You can fetch those ads payment either in a recurring or one-time package.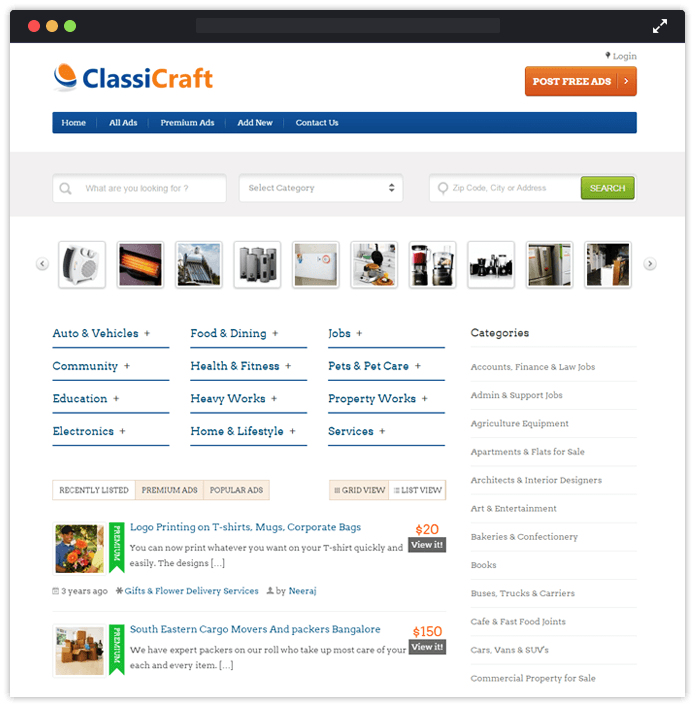 7.GeoCraft V2
It is a dual-purpose WordPress theme with an aesthetically pleasing design that is sure to provide excellent user experience.This is a premium WordPress themes which is built beautifully and has a cleanly designed layout.While it can be used to create your own classifieds ads platform, the theme is equally suitable to develop a business directory as well – making it a versatile choice for those who are looking to generate a passive yet recurring income.
8.ClassifiedEngine
The ClassifiedEngine theme is a wonderful place to start your search, as it offers a modern design that won't go out of style. This powerful theme is built to monetize your website as quickly as possible with advertisements.
You can offer different payment plans to those interested in submitting their own ad and easily control the expiration date of the ad.Ads can be placed easily in various places thanks to the widgetized sidebar. Users have a chance to upload images for their ads, and you can always customise the experience with the included CE CustomFields extension.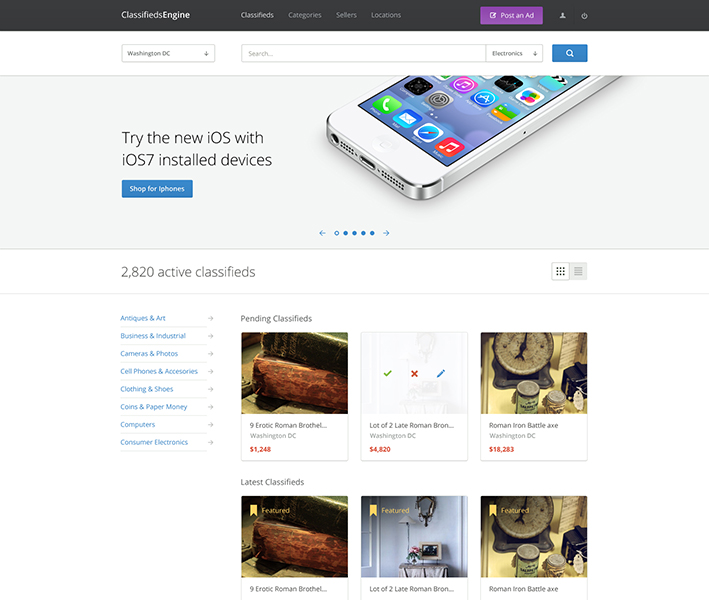 9.Classifieds  By Templatic
The Classified theme comes ready with an "Easy Install" option which quickly pre-loads sample content and default settings. Once you activate the theme, click the 'Insert Sample Data' button and you'll get your site looking like the demo in a few seconds.
This option is designed to help you get your site online in no time so you don't have to start on a blank website.This theme is responsive but not only this, we've developed a mobile app view which you can activate by a press of a button.