How to Identify Spam Comments in WordPress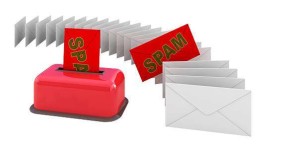 In the previous post we enlisted the top 10 Captcha plugins for WordPress, now we're going to share 'How to Identify Spam Comments in WordPress'.Not only identifying the spam comments, we're sharing the tips on 'how to deal with Spam comments'.
If you have a blog and ranked in the Google Search result then you can understand how annoying are spam comments.I received many spam comments on my both blogs.The old one gets thousand spam comments daily and to find the real comment is not easy.
It's essential to identify the spam comments and real comments because real users comment on your blog and you should accept those comments.Spam comments generally exist because people are looking for a way to gain backlinks.Few years ago it was the primary method to improve the search ranking of a website or a blog, but now the search engine ranking based on several factors.
Few Examples of Spam Comments
It's not easy to find the spam comments if you never owned any website before this time.
1.Too-much Compliments
If commentators are giving you too much compliment like you did a great job, I was looking for this content since a year.They complement you like they never read any article before or you're providing a precious knowledge.
These comments are totally fake because the real comments don't include too much compliment.
Generally peoples comments when they want something extra from your blog.If they found what they was searching for it's good, but they never showed the compliments.

2.Tells Problem about your website
If commentators is complaining about your blog that may by genuine, but if a commentator tells you how to fix the problem in the helpful nature that may be spam.I received many comments on your blog page ranking is too low, I can't find your blog in the top 10 results and more.If you look closely to those commentators, you'll find they left a link which redirect you to an adult website or any other adult blog.

3.Adult website Link
Adult website link comments refer to those commentators which leave the link of their adult website.My blog received thousands of comments every week with the link of adult websites.Commentators with Adult website link just come to leave their link.

How to deal with Spam comments
There are several plugins available on the internet for WordPress which can restrict the spam comments, and three of them I'm going to share with you.
If you don't know what is Akismet then you're not belongs to the Earth.I'm just kidding, Akismet is a very popular WordPress plugin which restrict the spam comments on a WordPress blog.
Akismet is a default plugin which comes with the WordPress CMS.Whenever you install the WordPress CMS on your blog, you'll see the Akismet plugin already install on your WordPress blog.
Akismet is very helpful to secure your blog from spam comments, so you should use Akismet on your blog.
Growmap Anti Spambot Plugin is recommended by Commentluv plugin author, this plugin automatically sent spam comments to the trash.After installing GASP on your blog, you don't have to worry about spam comments.GASP is a free plugin and Work Perfectly with comment luv plugin.
3.Use Disqus Comment plugin
WordPress default comment system leads to spam comments, so you should use Disqus instead of WordPress default Commenting system.Disqus automatically refine the real comments from spam comments and only accept real comments.
4.Use Captcha Plugin
CAPTCHA stands for "Completely Automated Public Turing test to tell Computers and Humans Apart".Captcha identifies the user of your website or blog is human or a robot.Captcha secures online content by locking down if the user performing any inappropriate task.
Final Words
It's hard to refine the spam comments and real comments, it's not impossible.If you tried man methods, once try this you'll definitely see the change.