Squirrly Seo Plugin Review: A Tough Competitor To Other WordPress SEO plugins
We have seen many SEO plugins for the WordPress website which claims to optimize websites running on WordPress platform.As we know that WordPress CMS provides everything which makes easy to use this plugin except one thing.It doesn't have the feature to optimize blog or website for SEO and this time SEO plugins work for the website.
Third party WordPress plugin for SEO helps to optimize a website or blog for the search engine.There are a lot of SEO plugins that can help you optimize your on-page SEO. But Squirrly takes a lot of the hassle out of it all that goes into to that optimization.
To know everything about the Squirrly SEO plugin you have to read the complete article.In this Squirrly Seo Plugin Review, we have shared the features and other reasons that why you should use Squirrly WordPress plugin.
Introduction to Squirrly WordPress SEO Plugin
Squirrly WordPress SEO plugin is a premium quality WordPress plugin that can be used to optimize your website running on WordPress platform.It is a powerful SEO plugin which comes with many unique features.
SEO By Squirrly helps you write content that is SEO friendly and Human-friendly at the same time. You'll get to improve your Google rankings while providing your readers with great content.See your SEO Stats and improve on them with your weekly reports from one of the best SEO tools Audit website. It will also help you find the best keywords your site could rank for.
So in simple words, we can say that "Squirrly is more than an SEO tool – it's a complete content marketing suite."This statement is given by a famous marketing expert "Neil Patel".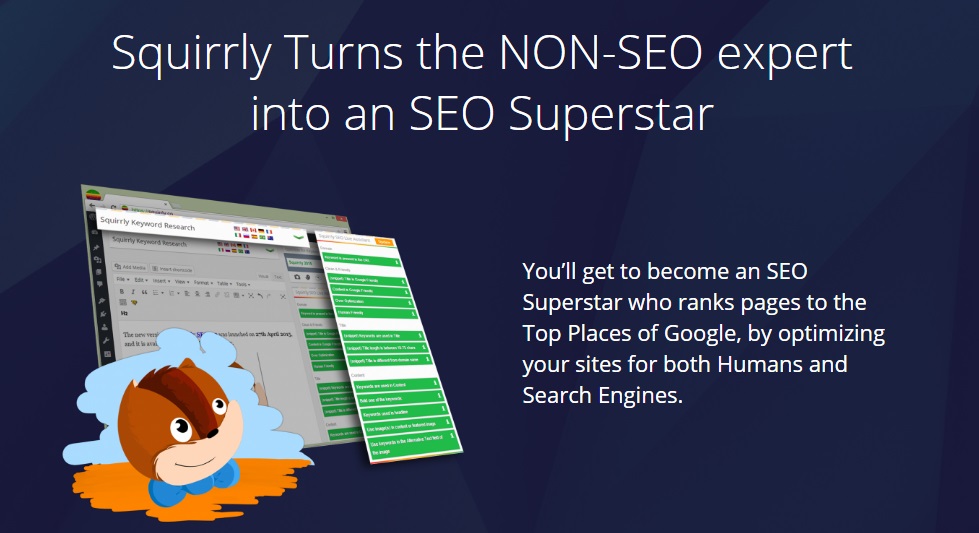 Pricing Comparison of Free and Pro version
| | Free | PRO |
| --- | --- | --- |
| | $0.00/Month | $19.99/Month |
| Best for | under 5 posts/mo | Most Popular |
| Max. Sites | 1 | 7 |
| Seo Live Assistant | Lite | Full |
| Optimized Articles | 5 posts/mo | unlimited |
| Keyword Research | nope | 100/mo |
| Site Analytics | Google Rank, Social Shares | Google Rank, Social Shares, Inbound Links, Page Authortity |
| Weekly Audit | For domain only | For 100 pages |
| Auto SEO | Yes | Yes |
Main Features of Squirrly Seo Plugin
Besides all the praises by us and other marketing experts, the real test starts when we start comparing a tool with the opponents.Squirrly WordPress SEO plugin comes with many great features which are unique and hard to find in other SEO plugins.
1.Squirrly Keyword Research
The first feature of Squirrly SEO plugin is Squirrly Keyword Research for the article you are writing within the dashboard.Squirrly keyword research tools is a unique and mind-boggling feature which makes this SEO plugin more desirable than other tools.
According to this feature of keyword research, you can set the keywords for your blog from the suggested keywords which are similar to your article topic and on which most of the users search on the Google.
You can check the competition, exact searches, and trend of the Suggested keywords.If you want to search keyword for a specific country you can it by selecting the country flag.You can also search for the specific keyword and can check the competition, exact searches and much more.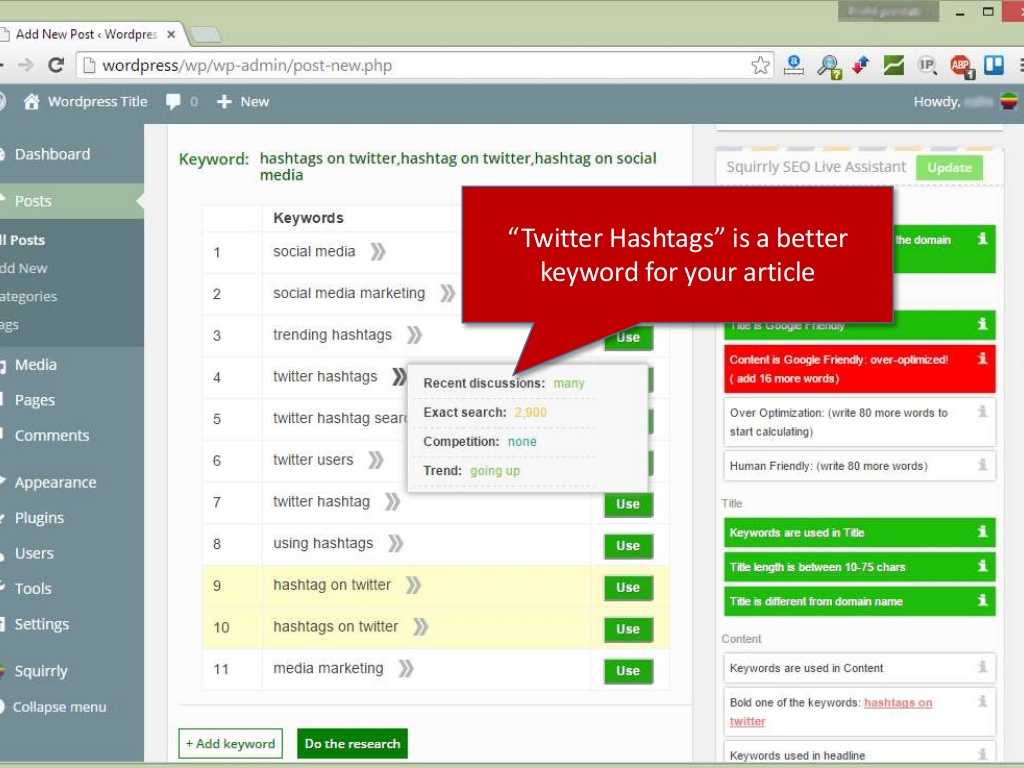 2.Squirrly Snippet Tool
Have you thought about that how your article will look on a search engine?Squirrly snippet tool feature will show you that how your article will actually look on the search engine after entering the required SEO details.
This will helps you in a way that by customizing it, you will boost the conversion rate.It also checks if your keyword already appears in that text section.Other automatic SEO plugins don't give you the possibility to customize your text which makes duplicates pages on the search engine and make difficult to choose the right page for visitors.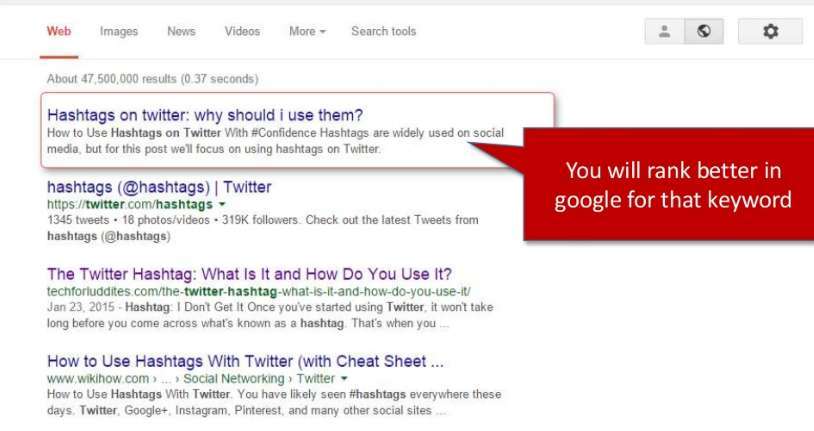 3.Squirrly Live Assistant
The third and of the most demanded feature of any SEO plugin is live assistant which guide them by showing instructions.The Live Assistant feature helps you in real-time, as you're typing your article so that you make the written text-friendly for human readers, not just search engines.
Live Assistant helps you to learn how to fully optimize a blog article for both humans and search engines.You'll be able to write articles that will not be banned by Google. The Human love you'll get (social media shares, links from other blogs, etc.) will be most welcome.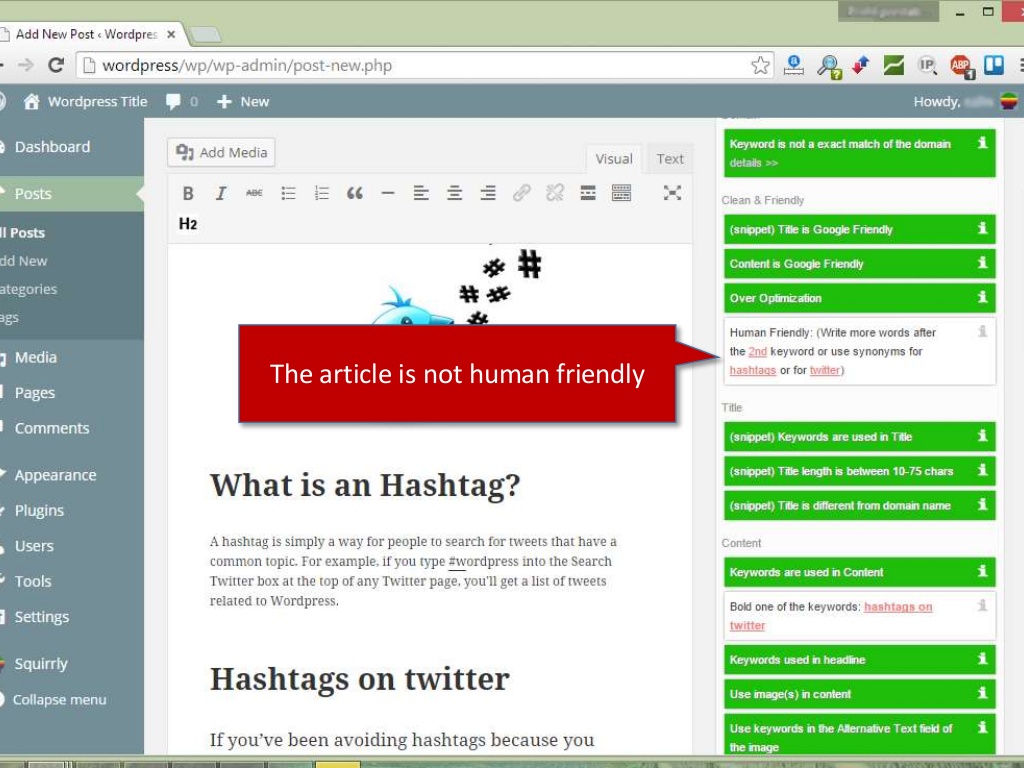 Live Assistant Keep in minds some points:
Your article is long enough so that your readers will not just close the tab and bounce off.
Your article is long enough to make it to the Google News.
You have a great introduction and conclusion for your article, in which you specify the topic you're writing about.
You avoid repetitions.
You avoid keyword stuffing, regardless of "keyword density".
Just 100% good writing.
4.Squirrly Performance Analytics
Another feature of Squirrly Seo Plugin is "Performance Analytics", with this feature you can keep an eye on the performance of your articles or pages on which most of the visitors come from the organic traffic or from referral traffic.
It is one of the best methods to measure your website's success.Squirrly Seo plugin checks the rank position for all the articles in your site, and it also sorts them by the Google rank position.Squirrly SEO plugin also looks over your articles Authority, it shows you the MOZ.com and AHREF.com rank, and how many inbound links you have for them.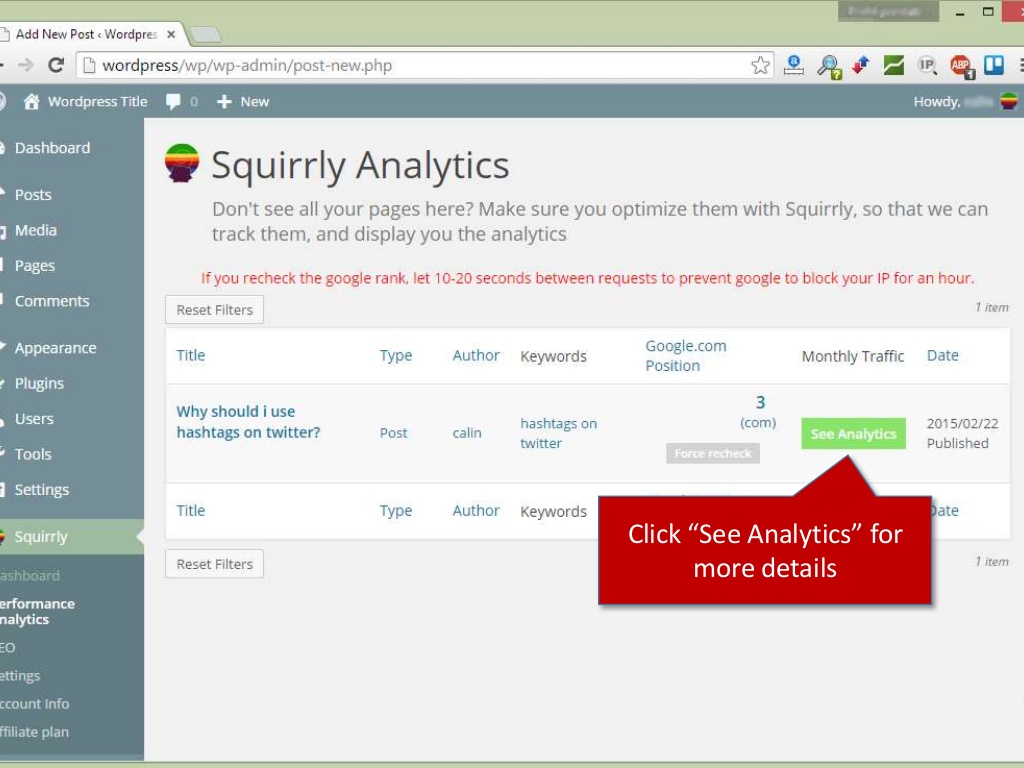 Other Additional Features of Squirrly SEO plugin
Set up canonical URLs
Add your XML sitemaps to search engines
Optimize the first page of your site with a title, meta description, and keywords
Turn on Open Graph for Facebook and Twitter
Connect Tracking tools like Google Analytics, Facebook, and Pinterest.
&
See what keyword you're targeting per post/page
Get a percentage rating for your optimizations to see if you need to improve
Check your page's position in Google SERPs
View a page or post's monthly traffic
Check to see if your URL has been indexed or not
Squirrly Seo Plugin Review
Effectiveness

Price

Ease of Use

Quality
Summary
Squirrly WordPress SEO plugin is a premium quality WordPress plugin that can be used to optimize your website running on WordPress platform.It is a powerful SEO plugin which comes with many unique features.