Best WordPress job board plugin Free and Premium
WordPress is widely used by blogger and developers, so it can also use as Job Board Software where your can post latest job requirements and vacancies to make a website where peoples come to find the latest vacancies.
It is now the digital world so new generation freshers and experienced candidates finding their jobs online so if you want to publish your placement agency online then these Top 10 WordPress job board plugin can help you to build an online placement agency, job board website or an application framework on WordPress Content Management system.
We arranged a list of 10 WordPress job board plugin which helps to build full functional job board website so your visitors can place their resume and employers can place job vacancies and you can earn money from both sides.
Recommended Themes for Job Board Website
Latest Theme
Best Seller
Nine to Five – Premium WordPress Jobs Theme
Best WordPress job board plugin
Here is the list of 10 Best WordPress job board plugin free so you don't have to struggle to find the best WordPress job board plugin.
WP Job Manager is a free plugin to create a website like monster.com or any other job portal website.WP Job Manager is a lightweight plugin to create a job board website functionality to your WordPress website.It is a free plugin, but not completely free.Users have to pay to use its premium features, in other word users have to purchase and install add-ons.
List of Addons
WP Job Manager is a plugin which is easy to use and easy to setup.It is a developer friendly plugin so you can change anything in this plugin according to your need.
Features
Searchable & filterable.
Add, manage, and categorize job listings.
Frontend forms for guests and registered users.
Developer friendly code.
Allow job listers to preview.

The next plugin of this list is WPJobBoard, it is a premium WordPress plugin for job board website which can add full functions same as other major job board websites have like indeed.com and others.
WPJobBoard has many features like It can send an automatic email notification to users who registered on your website for new jobs vacancies and can also distribute jobs to job aggregation sites.
Another great feature of WPjob Board is, it is compatible with most of the WordPress themes available on the internet, but if you want to experience the full ability of this plugin then use one any theme which I consider in the ending of this list.
Key Features
Fully Shortcode enabled.
One-Click Install & Activation.
Intuitive Visual Editor and Custom Fields.
Effortless Job Browsing.
Advanced Job Searching.
Job Alerts and RSS Feeds.
Simple Job Application Forms.
Resume Creation.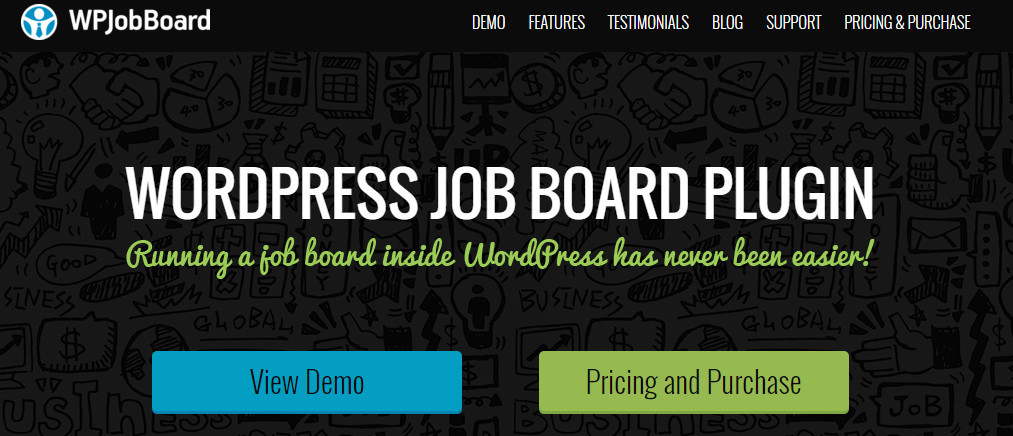 Jobs & Experts is an another premium plugin which deserve to be famous and better than any other plugin available on the internet to create job board website.This plugin is downloaded 9,369 times which is a good number of downloads for a premium plugin.
Do you know Jobs & Expert WordPress plugin is not just a plugin, its more than a job board plugin.With Jobs & Expert, you can build a list of expertise candidates, expert team or group so the employer can choose the best candidate and offer a good package for a good job.
Jobs & expert has many features such as it has a very clean and beautiful layout.This plugin is compatible with WordPress 4.3.1, WordPress multisite and BuddyPress.
Key features
Front end profile creation
Front-end jobs creation
Job & Expert dashboard manager
Fully responsive design
Avatar uploader options
Create a company directory
Promote an expert with a 'like'
Private messaging
Set a deadline
Become an Expert widget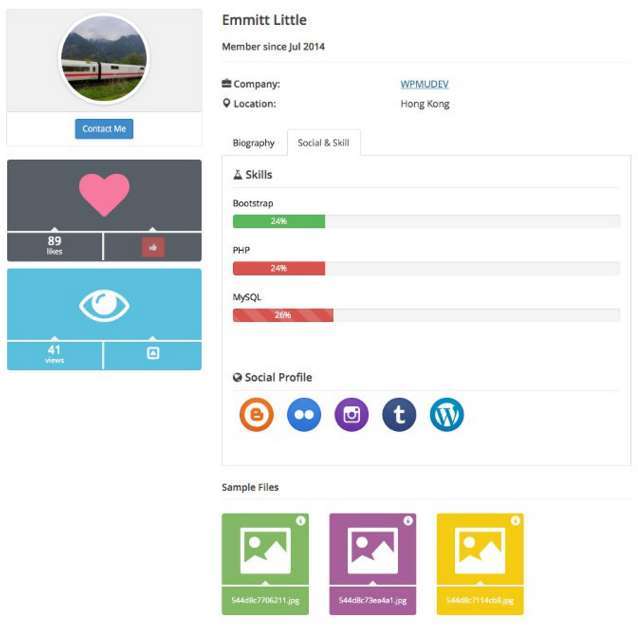 Resume Submissions & Job Postings is a free plugin yet a good plugin.This plugin can create a website enabled job postings which can be seen by your visitors or job seekers.Users can also get a features of resume submissions to employers can see the written information of the candidates.
Resume Submissions & Job Postings is absolutely free without hidden charges so you can focus on building your website.It has many features such as Enabled Captcha option to secure job posting from spam, Send User 'Thank You' Email so users get a confirm email that their resume successfully submitted.
Key Features
Post Jobs
Users Submit Resume
Enable Captcha
Send User 'Thank You' Email
Widget to Show Job Postings
Allow User attachment
Save/Download Submitted Resume as PDF
Display Submitted Resumes in posts or pages
WP job hunter is a premium plugin which builds to earn money from Job Board websites.WP job hunter available on the codecanyon.net and Envato certified it's quality.WP job hunter helps to earn money by Jobs Affiliate program created by some major website like Indeed.com, CareerJet, and others.
This plugin converts your website to a Job portal and allows auto-post.Users just need to install and setup these plugins and jobs start coming and publishing automatically on your website.
Key Features
Super simple setup
Very fast and well-designed
Ability to set up keywords and locations
Enable or disable stats
Links no follow feature
Responsive job board widget
Enable or disable comments on jobs' posts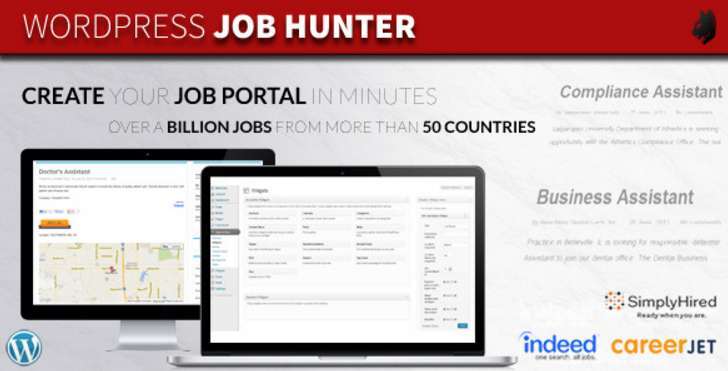 Final Words
Actually this post was previously titled as 10 Best WordPress job board plugin Free and Premium, but, unfortunately, we don't find any great plugin other than these which deserve to be in the list so we only consider these 5 Best WordPress job board plugin Free and Premium.
We only consider quality plugin on this website so users actually get what they want not any cheap or worst quality product.
We add one free plugin, one free cum premium and three premium plugins.I personally recommended WP Job Hunter plugin and Jobs & Experts because I only find these two plugins are better than anyone so these both of the plugin can build fully functional Job board website.
Do you Know other Plugin
If you have any plugin details which should be in this list then please send the information through email or contact us form.