SendPulse Review:A better Email Service with Amazing Features
Marketing has changed since internet and phones become common.In this era, you need to become smart to promote your product or services to increase sales.Email marketing is one of the most cost-effective marketing tools.
It is easy to manage, gives you full control and allows you to establish direct contact with your customers.SendPulse does all of these things for you without any problem.It is an email marketing service which automates your bulk email, SMS, and other things.
In this post, we'll review SendPulse which provides you email services with bulk SMS and web push notification.SendPulse is a premium email marketing service that provides you high-end services such as sending bulk email, SMS, web push notification and other services.
Introduction to SendPulse Email Marketing Service
Sendpulse is an integrated platform with an "Artificial Intelligence" for email, web push, SMS and SMTP.It provides you some great services in which you can send bulk emails to your subscribers in one click, send web push notification, send SMS to your subscribers and much more.
It is a universal platform for almost all kinds of notifications.Other services like MailChimp are not cheap and with SendPulse you'll get same as MailChimp.SendPulse is quite cheap for both small business and large business.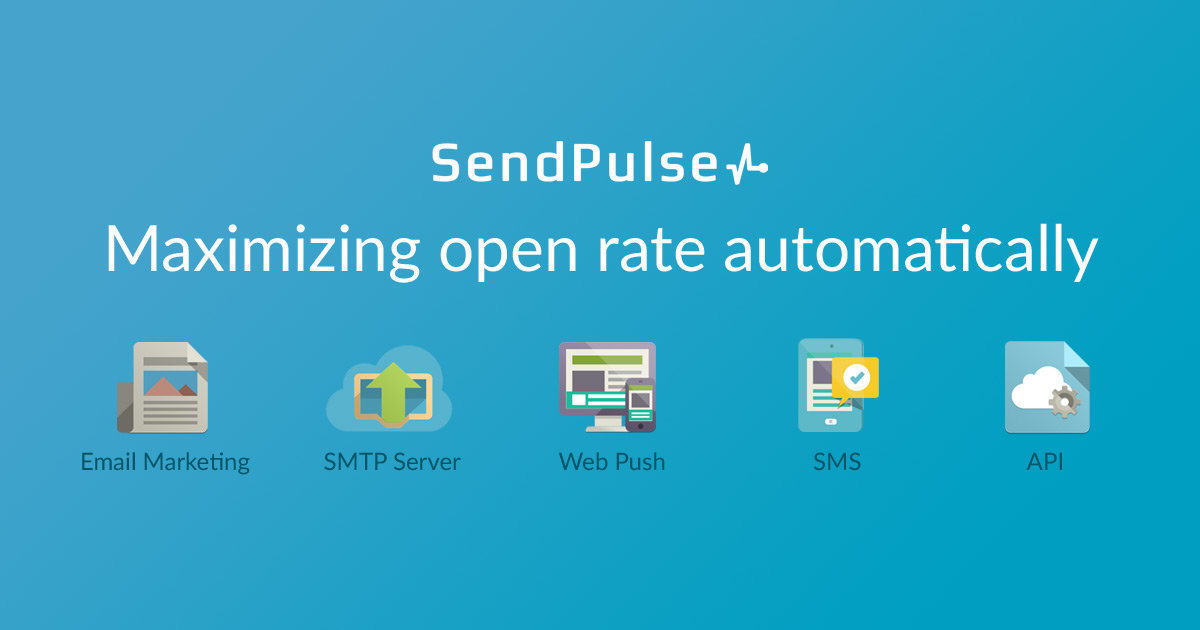 The artificial intelligence helps to get more from the emails and improves email open rates by over 30%.The AI gathers different information about the users' behaviors, such as the time of opening emails, browsing history and previous product purchases, time zone, and information from email preferences.
And all these information help to analyze the best time to send the email to the individual users which solve the problem of being lost in the inbox and guarantees a high percentage of open rates.
Product and Services you'll Get
SendPulse is a core email marketing service provider, but with this service, you'll get some extra benefits which will be enough for your marketing strategy.You can easily send the HTML based email newsletters using its drag & drop building selecting from hundreds of pre-designed templates. Moreover, 15000 templates can be sent for free each month.
1.Email Marketing
Email listing building and sending mail to the subscriber is one of the main strategies of the marketing which helps to connect with the users and customers directly.
Auto responders are now working effectively in list building, SendPulse lets to enable the feature of auto responder no matter you're using free plan of having a premium subscription.It has an email scheduler feature which allows you to send the bulk emails on a certain date or time.
2.Web Push
A web push or push notification is a message that pops up on your system.Short messages in web push is the ideal way to quickly inform your customers about news, sales, order status, or other important events.It allows you to reach your users instantly with the latest updates when they turn on their devices.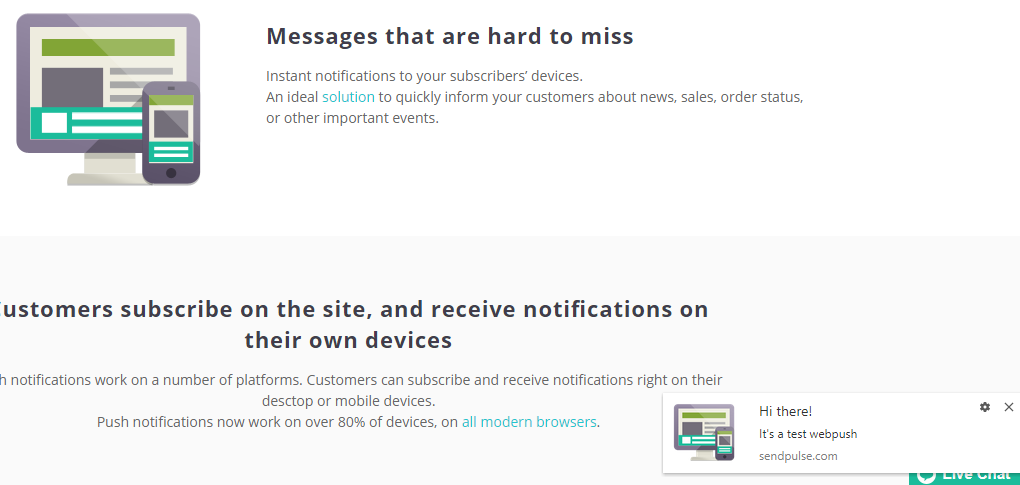 Push notification is sent to your subscribers' devices in an instant.Push notifications work on a number of platforms.Customers can subscribe and receive notifications right on their desktop or mobile devices.Web push notifications cover almost every user and work on over 80% of devices, on all modern browsers.
3.SMS service
No matter you're in the banking sector or doing other services you have to notify the users by sending commercial SMS. With this service, you can send individual SMS as well as bulk SMS announcements.Automated SMS mailing lists work at a speed of 200–500 SMS/second on over 800 networks in over 200 countries around the world.
In the free plan, you can send the 10 text messages for free.SMS service ensures the quick delivery of the information, offers, deals to the users.The autoresponder works similar to the email autoresponder which sends automated text message to the user.
Other services offered by SendPulse are API and SMTP service, You can integrate the email service into your CMS and CRM systems using API and SMTP service is used to send the marketing and transactional email messages from any of the application or tool using SendPulse's reliable service.
Features of SendPulse Email Marketing Service
SendPulse comes with unique features which make this service more useful than others.Besides all the praises by us and other marketing experts, the real test starts when we start comparing a tool with the opponents, so let's check out the features of SendPulse.
1.Drag'n'drop Email editor
Isn't it good that you'll get a familiar platform like other drag and drop page builder?SendPulse's drag and drop email builder features give you more control over the email template which you can customize according to your need.Using the template builder is easy and it doesn't require any special skills.Even the beginners can build stunning templates.
The email editor allows you to create the email template by using drag and drop email editor in which you can place different elements anywhere on the page.Not just editing, you can also see the live preview of your email which shows the exact copy of your email template.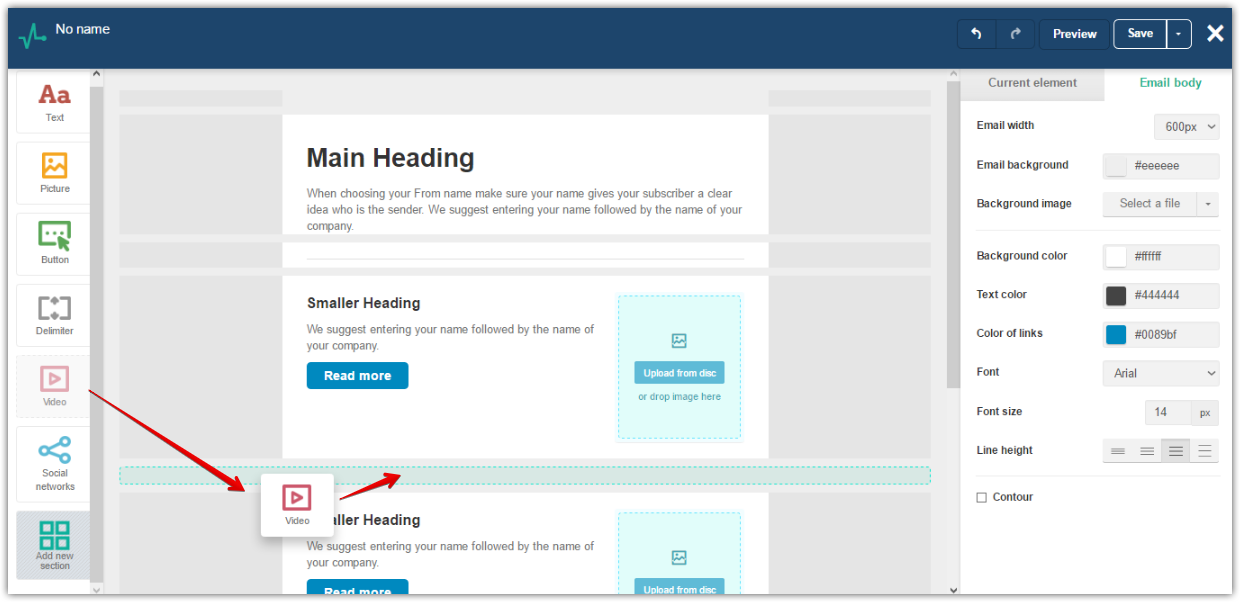 Pre Build templates
SendPulse has pre-built 100+ templates to choose for your email campaign so if you do not have time to build a custom template then you can choose the pre-build templates for free.These email Templates are grouped by topics: holiday, e-commerce, travel, restaurant, business, health care, education, and other.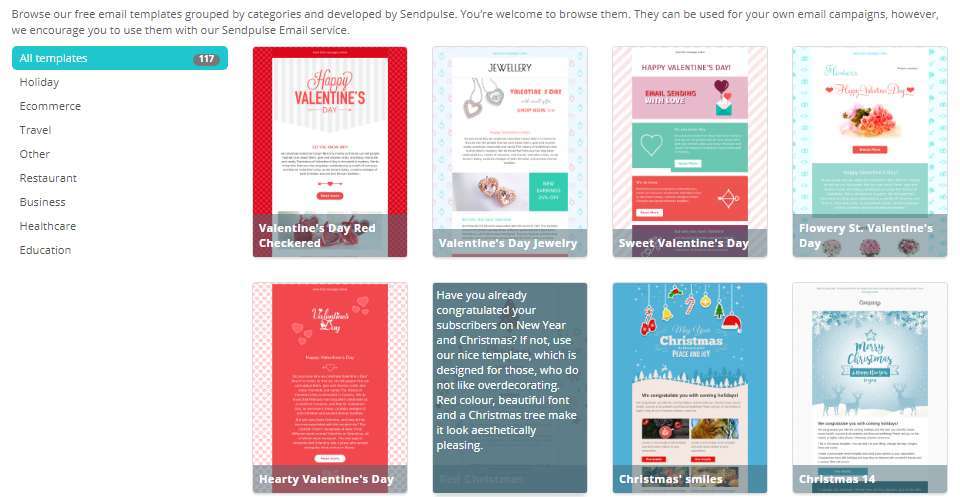 Responsive Design
Emails templates created by the drag and drop builders adapt the screen size of the device which makes email templates responsive.Responsive design attracts more customers because peoples can read the email properly on every device.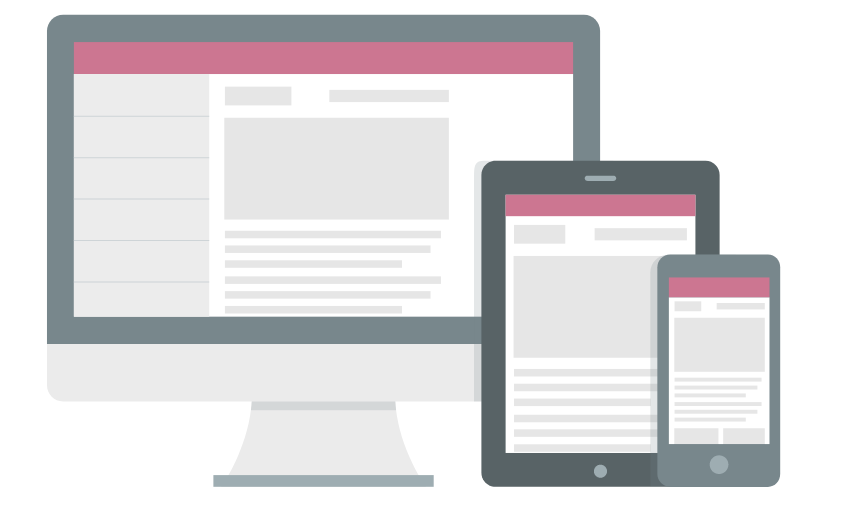 2.Subscription Form Builder
To create an email list of your website for newsletter and email marketing your website need a subscription Form builder and using a premium plugin such as bloom is not a good idea.SendPulse has a feature of subscription form builder in which you can create simple and functional newsletter signup form.
To create new subscription form you can choose the pre-designed forms or create your own one with the recognizable elements and colors of your brand.In the subscription form, you can add different fields for name, gender, address, phone number and others.You can also customize form by adding your own CSS or making changes in the CSS files.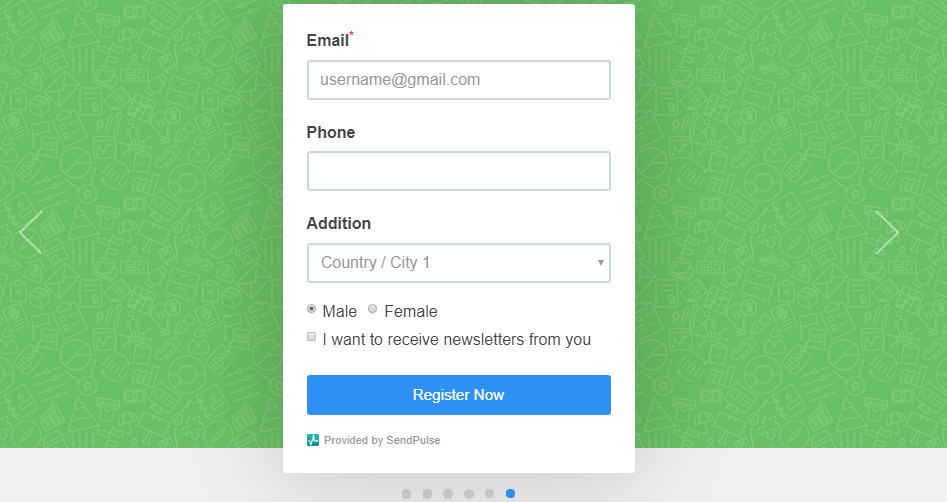 3 Different Positions and placements of Forms
Like other custom premium email Opt-In Plugin for WordPress, SendPulsealso allows you to place your subscriber form in 3 different positions.
Embedded form: Embedded codes of the subscription form allow you to place the subscription form wherever you want to place on the page.You can place the form in sidebar, footer, between the content or in the header(Not Ideal).
Pop-up window: Pop-up window is the most used place where every blogger wants to place the newsletter form.The pop-up window gets more attention of the visitors which increases the signup of the email newsletter.Pop-up window has the more conversion rate than any other type of subscription form.
The pop-up option allows you to trigger the pop-up after the setup time delay or whenever visitor going to leave the website.You can also set the time of the repeated display and background of the pop-up.
Floating form: Floating form appear while you visitor read the information on your website or blog which helps to attract visitors.Floating form are more noticeable by the website visitors.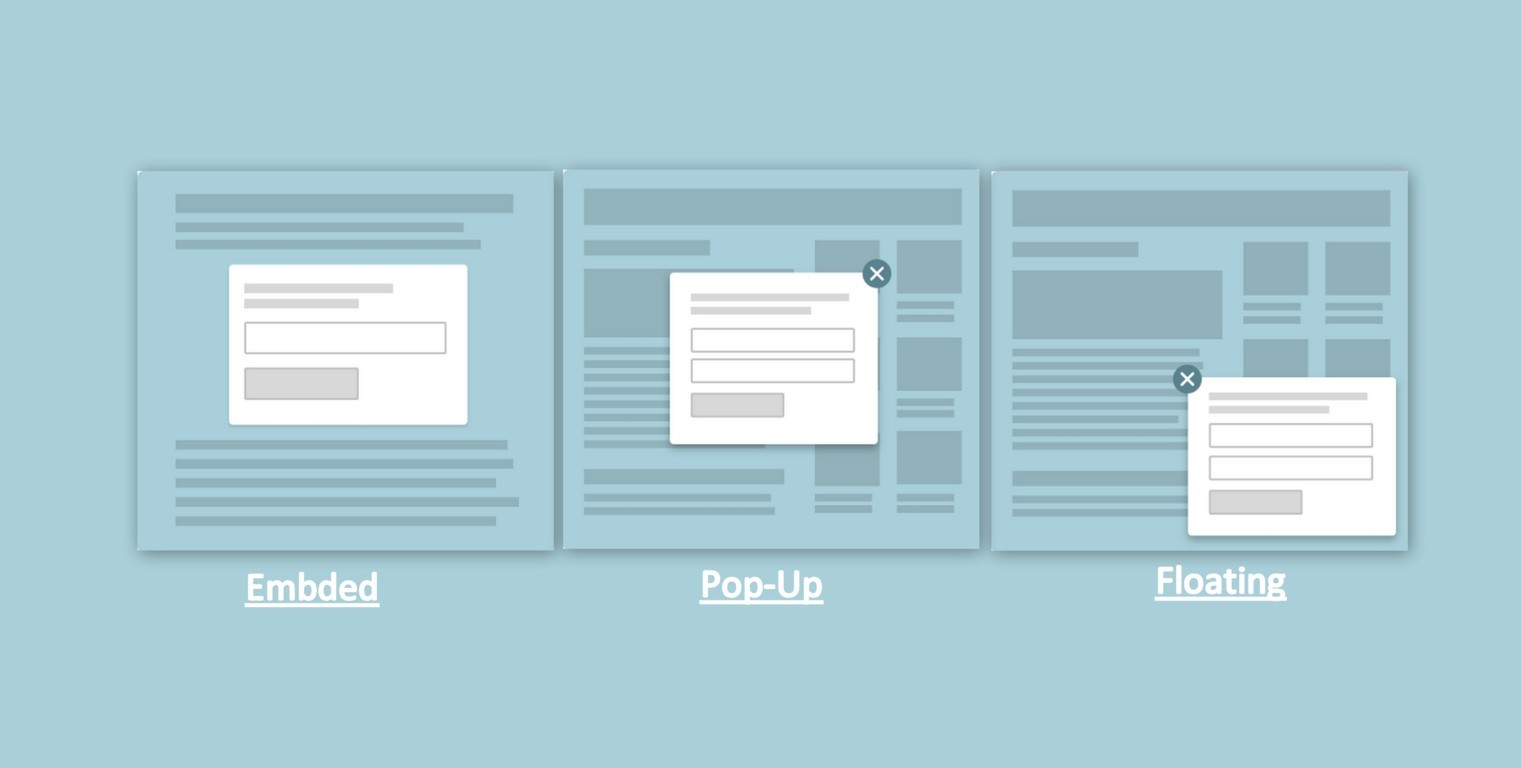 3.A/B Testing
To achieve your goals in marketing research you need to analyze your visitors and followers and A/B testing or split testing do the same for you.Split testing is done by the marketers as well as bloggers to analyze and measure the effectiveness of your emails and improve your results based on your subscribers' preferences.
The A/B testing of SendPulse allows you to track subscriber behavior by comparing different versions of the same mailing.It helps to find out which one converts visitors best and your entire list of e-mail addresses is divided up so that 20% of the total number of recipients will receive each version of the message.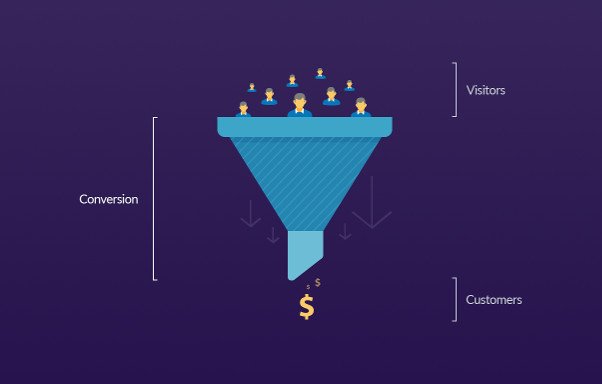 Image Source: vwo.com
The winner of A/B testing is determined on the basis of opening rate and the conversion rate.The number of users opens the email the more conversion rate increases.Once you see the results of the split test, you can send an email to the remaining 60% of subscribers.
4.Analytics and Reporting
It is necessary to analyze the success and failure of the email campaign every time, it helps to find out the reason behind the failure and success.Analytics is an integral part of every email campaign so it is essential to know the little information about the behavior of the users.
SendPulse offers detailed statistics of each email campaign which provide you every details about the emails and behavior of users.The metrics such as Open Rate and Click Rate, Click chart, Geographic stats, Statistics by device, and error statistics.
Open Rate and Click Rate
Open rate is a kind of metrics which provides you the details about how many your emails are being opened.The higher this value, the more recipients are opening your e-mails and reading about your offers or your special prices.
On the other hand, Click rate tells you about how many users have clicked on the links provided in the email.This is the same metrics which we see in the short links in which you can see that how many peoples visit your website using short links.
Geographic stats
Geographic stats lets you analyze the emails opened by users on the geographical area.You can see the how many users open the email in a country of the city.It helps to create an email or campaign for the targeted country or region.The best part about geographic stats is that you can see all the stats in real time.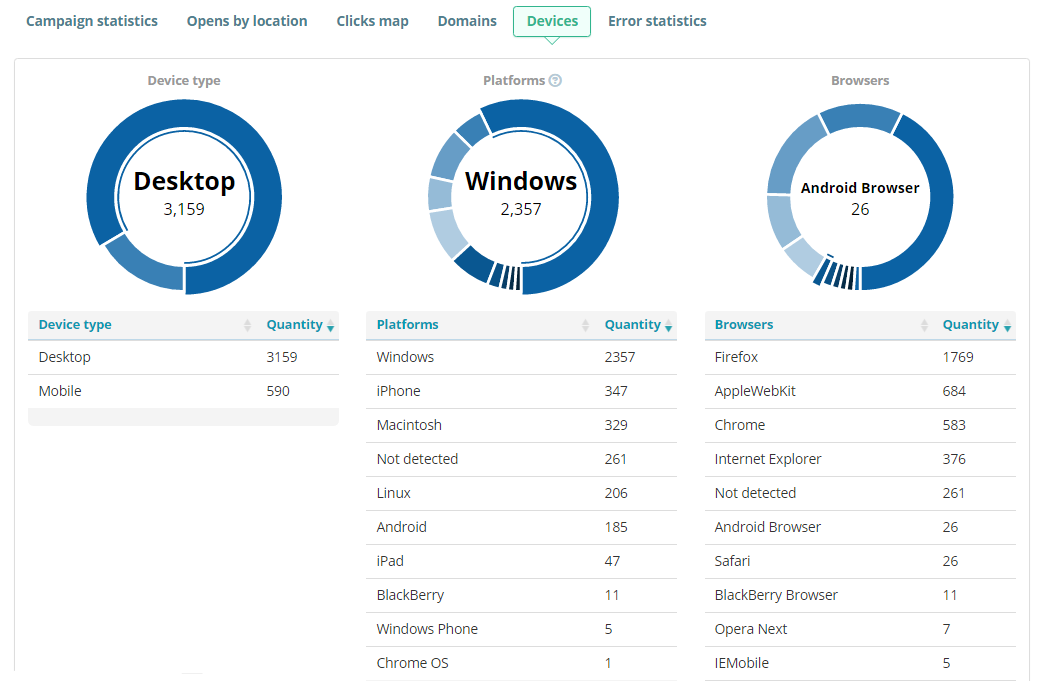 How to Integrate SendPulse With WordPress?
SendPulse can easily integrate with WordPress using its official WordPress plugin.With this plugin, you can add a newsletter subscription form to your site. Each new subscriber will be added to your mailing list. The plugin allows sending marketing and transactional emails.
To integrate SendPulse, you have to signup for a plan which you can do here.Now open the SendPulse home page and log in with your email and password.
In the first step, you have to create a new list by click on the button.Give it a name which suits you and helps to recognize the list.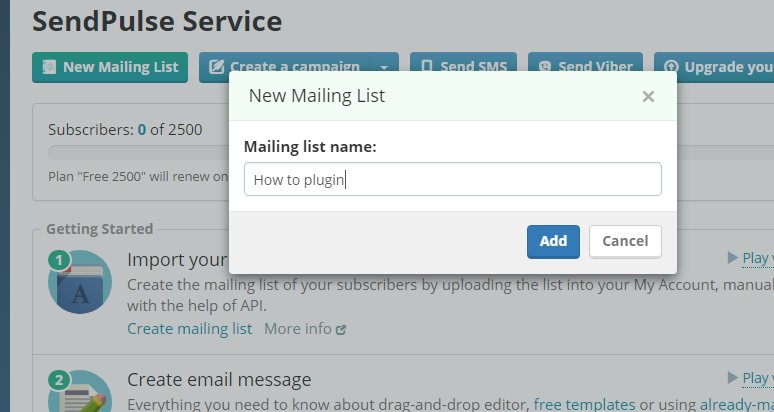 Now go to your WordPress dashboard>Plugins>Add new.Now enter the "SendPulse Email Marketing Newsletter" in the search bar and click on the install now to install the official plugin of SendPulse.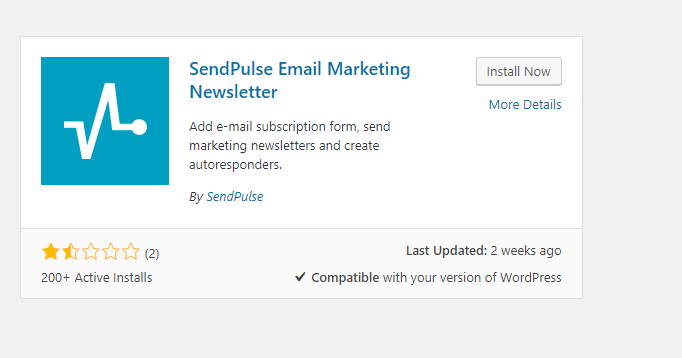 After the installing and activating the plugin, go to Setting>SendPulse.In the plugin dashboard, you have to enter the client ID and client secret to connect the plugin with your SendPulse account.Client ID and Client secret can be found in the account Setting>API from the SendPulse account.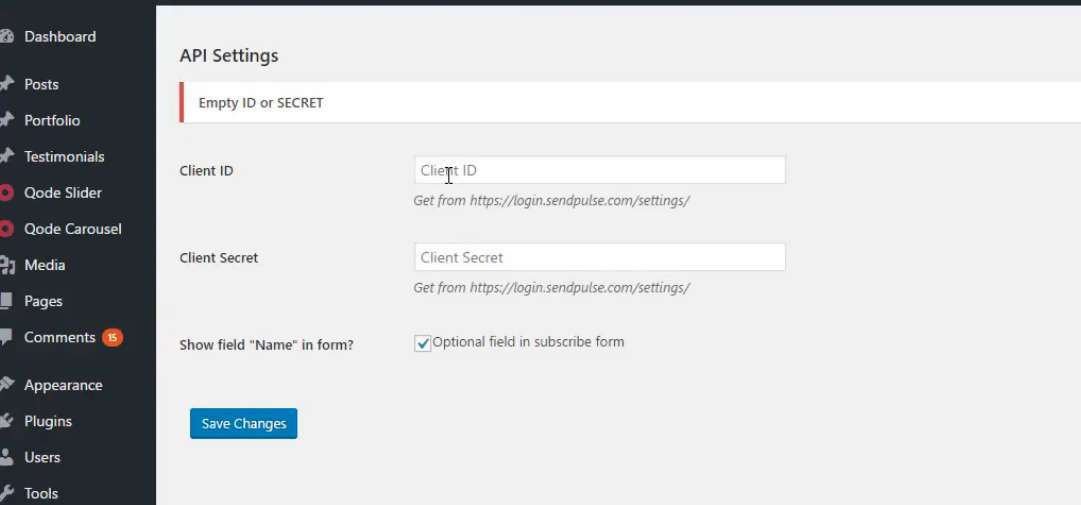 Now Create a Subscription Form
Once you completely setup the plugin on WordPress website, then create a subscription form so that visitors can signup for the email newsletter.To create new subscription form you have to open the SendPulse dashboard and click on the subscription forms.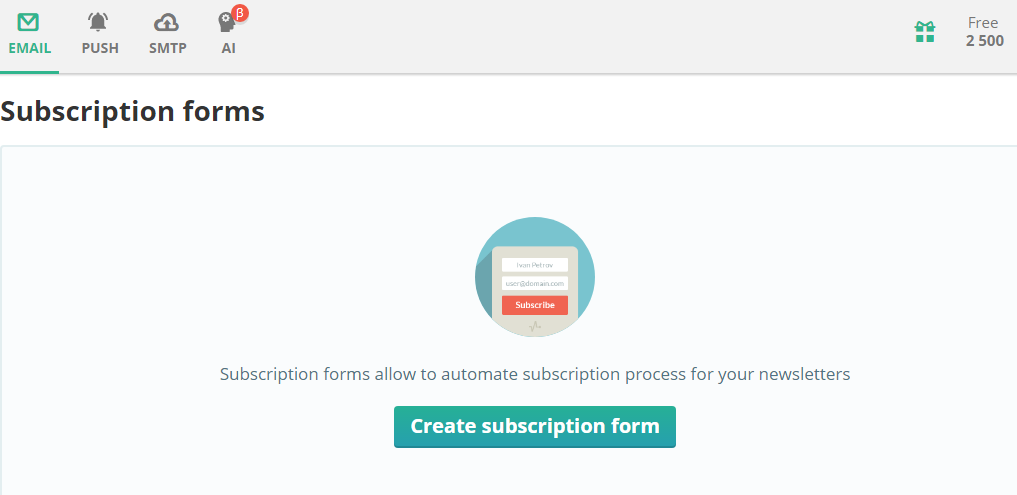 To proceed you have to select the template of the subscription box according to your need and select the subscription box Type and select the mailing list which you have just created in the starting.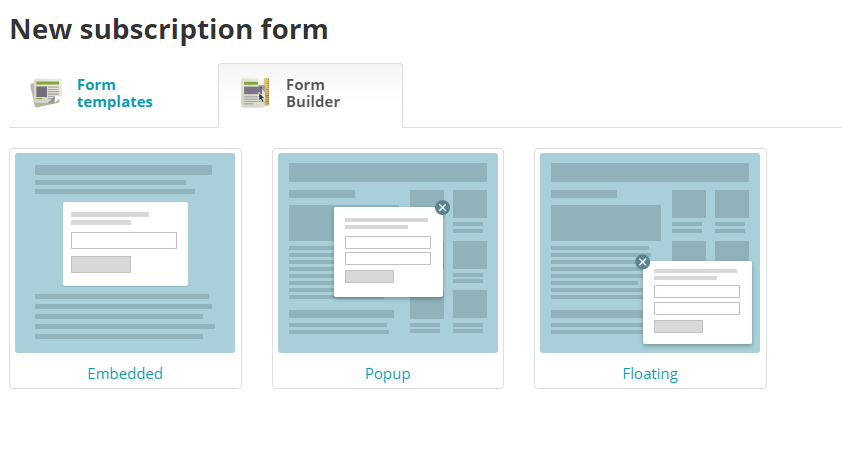 Now add the elements in your subscription form like name, email, phone numbers, images etc.You can customize your subscription form by clicking on the design tab in which you can change the width, background, font size, alignment and others.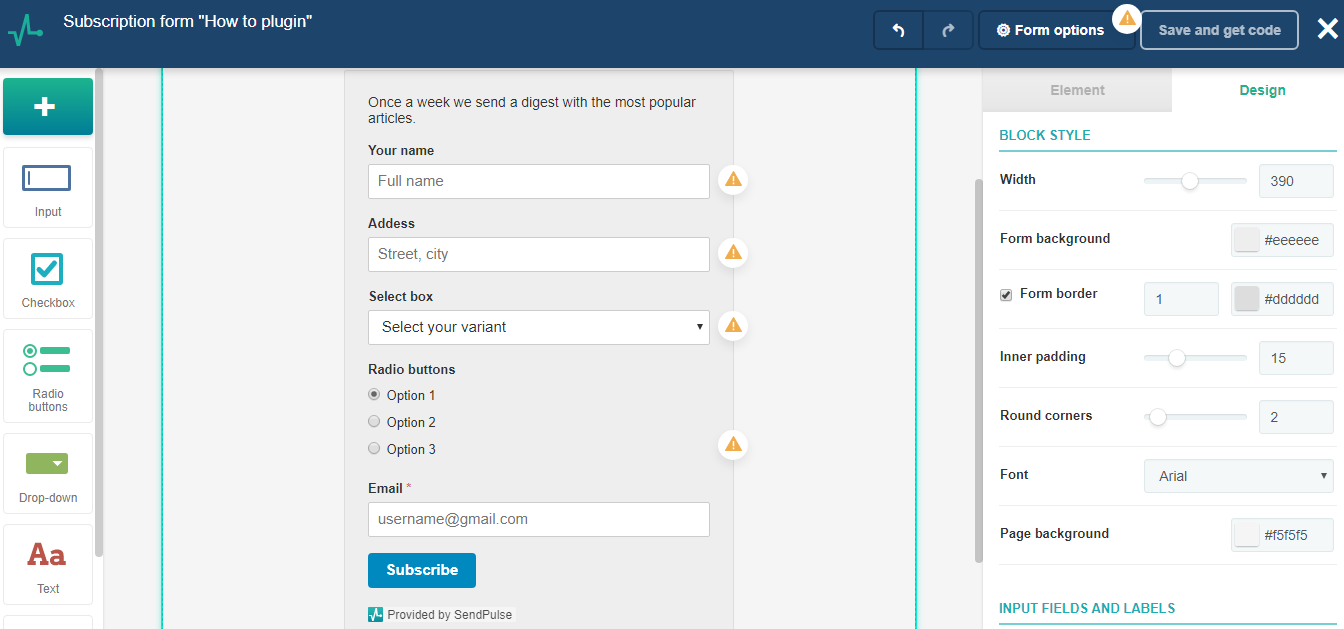 After customizing the subscription form you can save the project and copy the embedded code of the form.Now open the WordPress dashboard and place the embedded code on the page where you want to display the subscription form.
SendPulse Review
Value for money

Ease of use

Features

Customer support
Summary
Sendpulse is an integrated platform with an "Artificial Intelligence" for email, web push, sms and SMTP.It provides you some great services in which you can send bulk emails to your subscribers in one click, send web push notification, send SMS to your subscribers and much more.