WordApp Review – The Best WordPress mobile app builder Plugin For a WordPress website
How difficult can be to build an app for your website especially when you don't know how to code?Every blogger and website owner have question on their mind that how to create a mobile app of a WordPress site.We know building a website using WordPress won't need knowledge of coding and backend designing.
So, can we really build mobile app for a WordPress website without knowing code? and the answer is yes.There are plenty of the plugins which can build mobile app of a WordPress website and today you're going to learn about WordApp WordPress plugin which work similar to other Mobile app builder WordPress plugin.
Introduction To WordAPP A WordPress app builder
WordApp is a WordPress mobile plugin that converts your blog/website in to a mobile app & mobile website.It helps you create a native mobile app version of your WordPress site for both iOS and Android which means you can actually take these apps and upload them to the respective app store, whereupon your visitors can download your app straight to their smartphone.
This plugin is absolutely free so you don't have to spend huge money to design mobile app for your WordPress website.Plugins like Wordapp can easily convert your website to mobile app for free and using Wordapp plugin don't need to have a knowledge of coding.
Features of WordApp app builder Plugin
Despite having the features which claims by company, we have arranged some actuall features which really going to help you while creating your website's app.
1.Live preview: This is one of best feature which every design tool or plugin should have.Live preview feature allows you to see the changes live while editing that helps to discover that how the app will look like after complete changes.
2.Customization: Another feature of this plugin which really gonna help you in customisation and make changes.In this Wordapp plugins you can choose the colors, fonts, logo and content to use in your app.You will have a live preview as you make the changes.
3.iOS and Android: On of the best feature which make this plugin better than other plugin is that you can create Android and IOS android app using same plugin.You don't have to use other mobile App plugin to create IOS app for apple devices.In near future WordApp is planning to add Windows app features which allows you to create website app for Windows phones.
4.No programming knowledge required: Using this plugin doesn't need to learn to code not even basic knowledge of codes.You can make your Mobile app in only 2 minutes, you can build a mobile app that's available worldwide. Now, You can make an iPhone mobile app or Android mobile app, with no programming skills needed.
5.Monetize your app with AdMob advertising: So if you're a professional blogger and worried about earning, then you can also earn money from your app from AdMob.AdMob lets you place ads on your website app which increases your earning.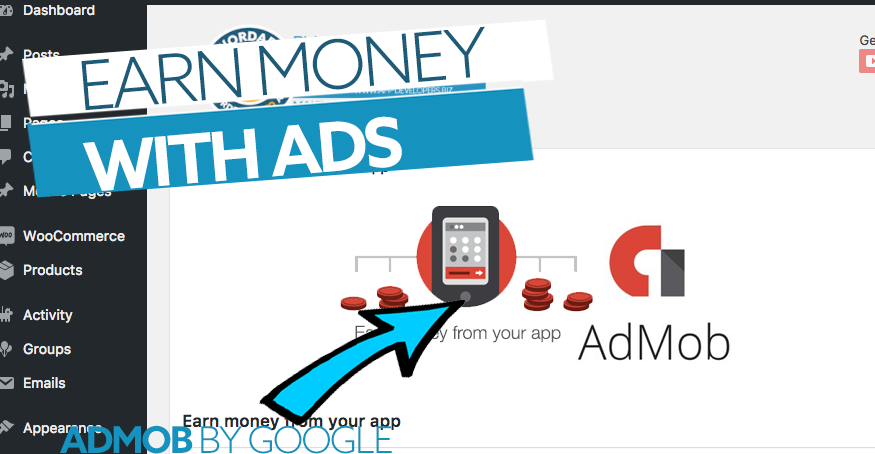 Tutorial How to Use WordApp WordPress plugin
Now you already know that WordApp is the best mobile app builder WordPress plugin which can convert your WordPress website into a fully functional Android or IOS app.
So it is time to learn how to convert your website into an awesome mobile app which can be uploaded to any app store such as Apple app store and Google play store.
In the first step, you have to install the plugin on your WordPress website and then install the WordApp plugin on your website.To do this first open your WordPress dashboard and click on the in "Add New Plugin" and search for the Wordapp WordPress plugin.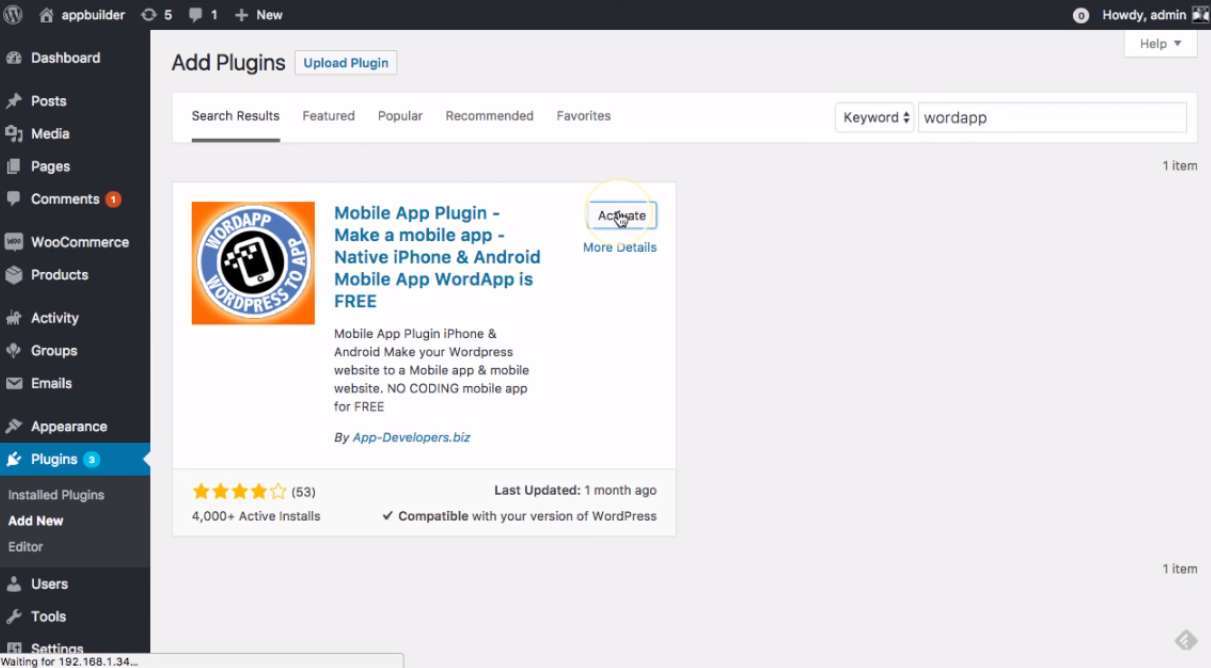 Once you install and activate the plugin you'll be redirected to the home page of Wordapp from where you can enter the basic details of your website app such as the name of the app and other options.
So after completion of the basic installation and another process, next step is to create your website app.To begin the process click on the "App Builder" option from the WordApp menu.
In the first option of configuration, you set up your basic app color scheme, as well as important information like your app name and logo.You can also choose a theme and what page should open first in your app.As you can see, changing a color and hitting Save lets me preview what that color will look like.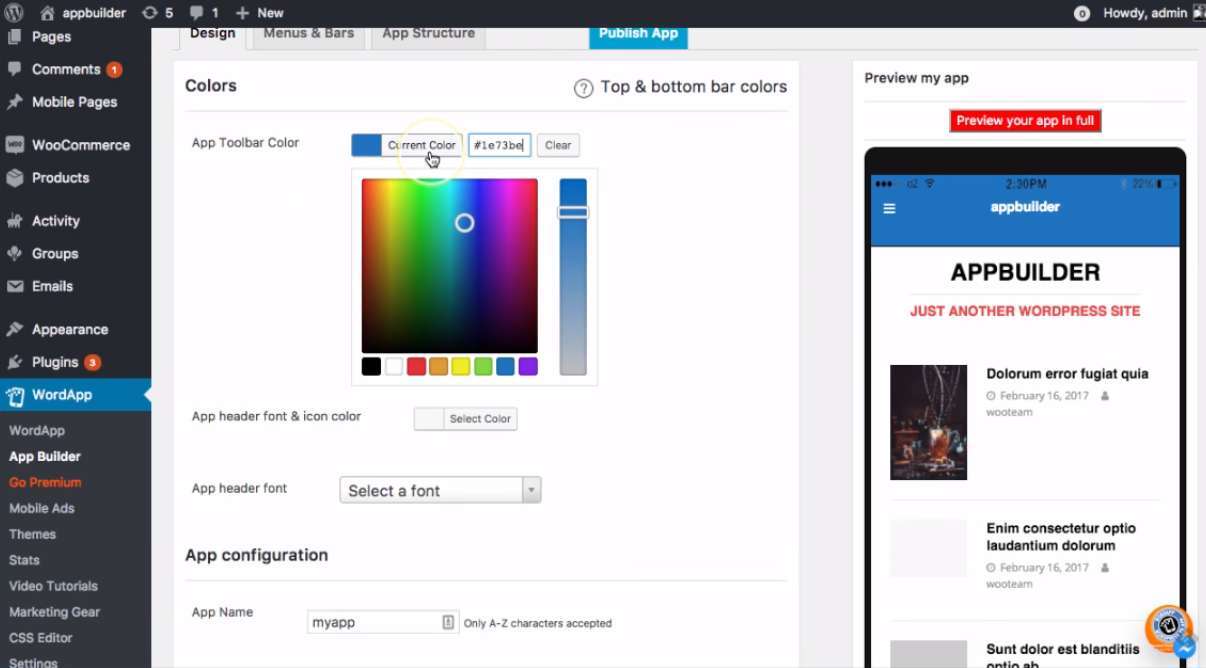 You can also change the app theme to use for your website app and also allows you to set up the opening page of your website app.You can choose the app themes from the listed theme which are provided by the developers.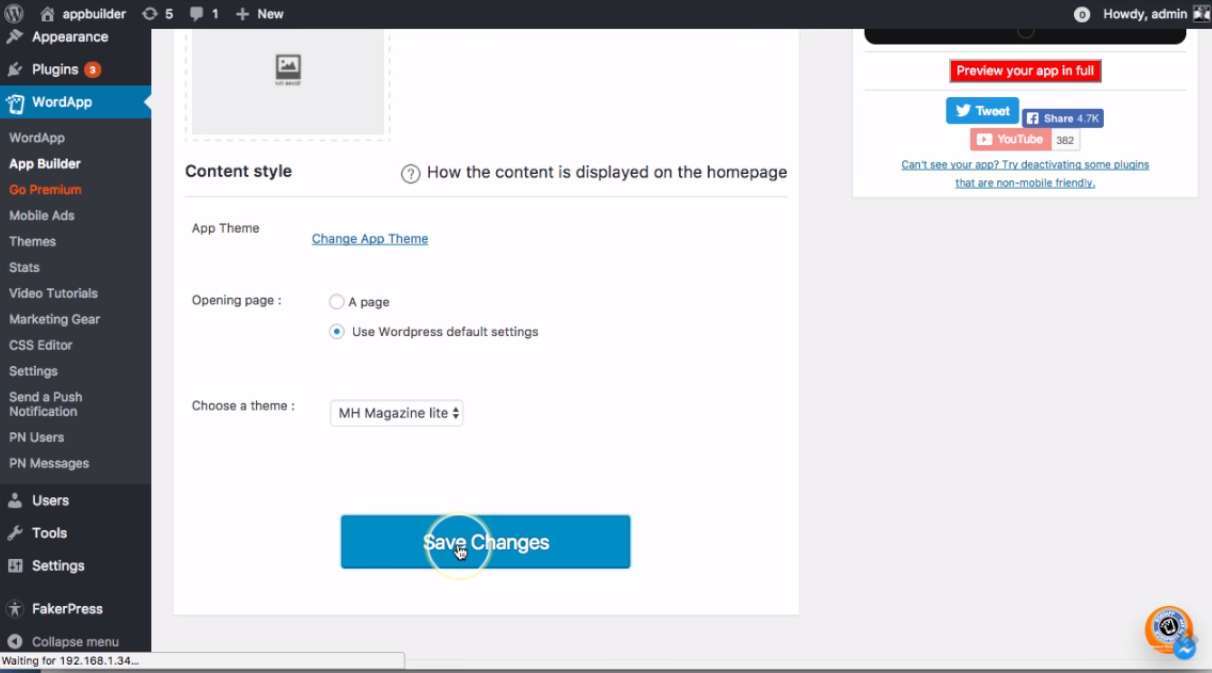 Configuration of Menu Items and Bars
Next step is to configure your apps menu items and bars such as Top menu, bottom menu and other items.For the bottom menu bar, you can choose which buttons to display as well as which icons you want to use for each option.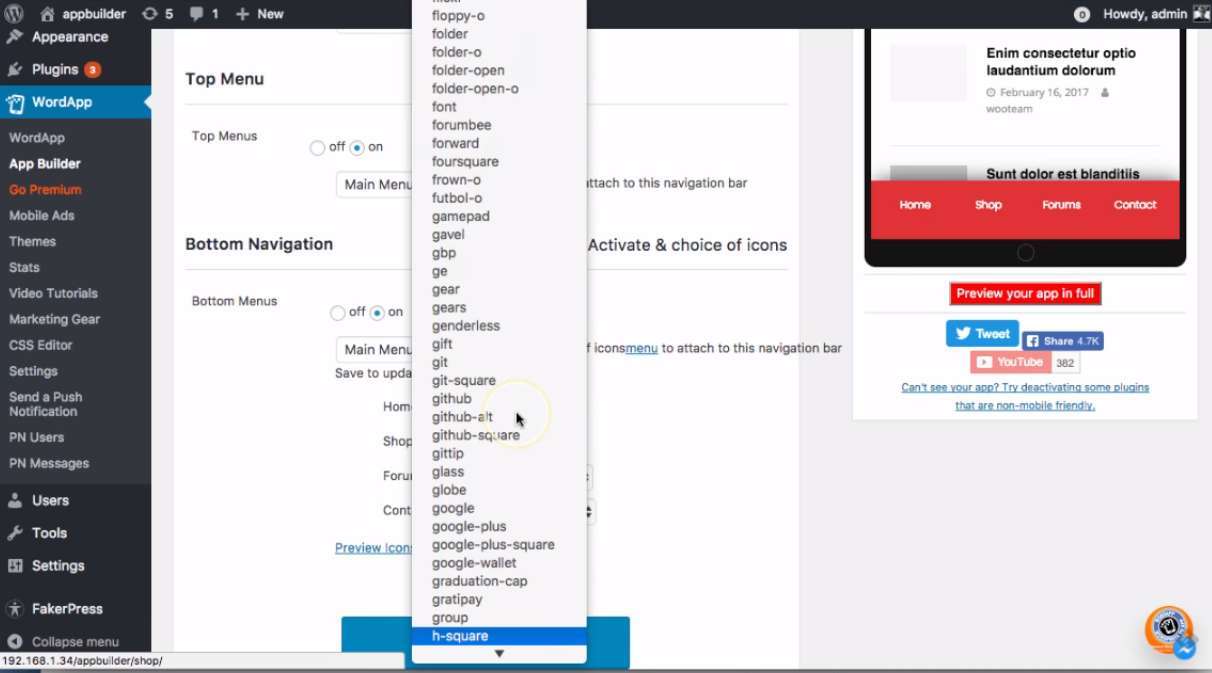 Choosing an Icon and Splash Screen
So you have completely configure the your website app, now you have to enter the details like choosing an icon for your website app and splash screen of your website which appears while loading and launching of your website app.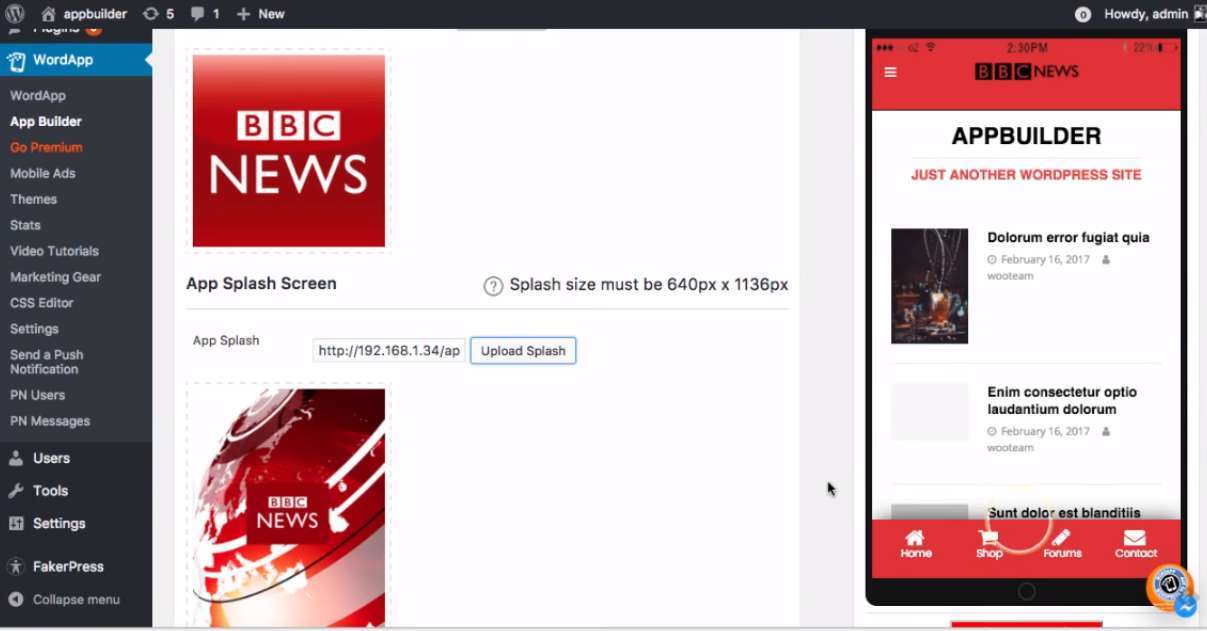 You can add can also add additional details of your website application such as App description, version of your application, keywords of your apps and category of your application such as gaming, reading, and news.
After saving all the changes you can publish your website app.Then, WordApp will email you with two files for iOS and Android.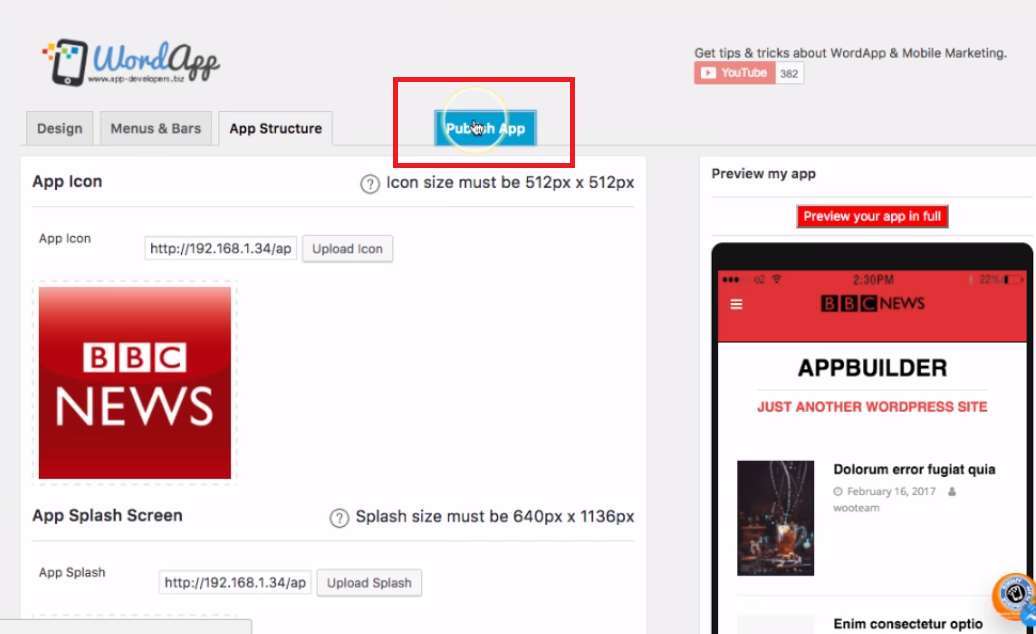 Price Details of WordApp WordPress Plugin
As we know that the process of creating a mobile app for your WordPress website hardly takes 2-3 minutes and WordApp is one of the easiest to use app builder Plugin.So how much does it cost to use this awesome plugin with your WordPress website?
You can create mobile HTML site and Android app for free. Then, to get additional features or the iOS app, you can choose from one of the following plans.
Bronze – $4.99 monthly / $2.99 yearly.
Silver – $6.99 monthly / $4.99 yearly.
Gold – $9.99 monthly / $8.99 yearly.
It hardly cost you $4.99 monthly / $2.99 yearly, this plan is for the pro bloggers and website designers who want to add additional features, but if you're a newbie then you can use Wordapp app builder Plugin for free.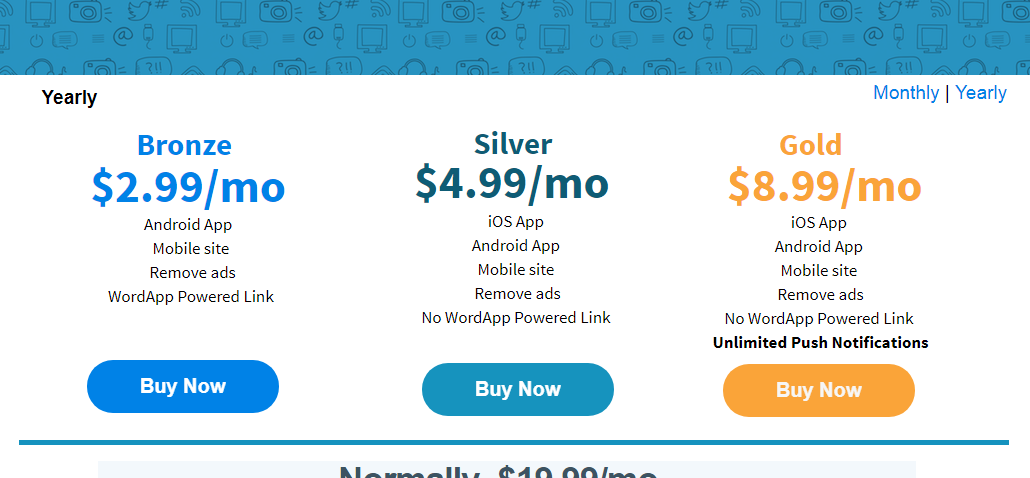 ---
---
WordApp Review - App Builder Plugin
Features

Easy to Use

Price/Affordability

Compatibility