Best Gallery Plugins for Photography Websites To Display Your Fabulous Work Online
Professional photographers always choose WordPress platform to show their Work online. The reason is not just it is user-friendly, but the additional available plugins and theme can help to make an ordinary photography website to a full-fledged beautiful website with different modern features.
In this article, we've arranged the best gallery plugins for Photography websites. These plugins convert your boring photography website into a beautiful and minimal photography website which stands out from the crowd.
Best Gallery Plugins for Photography Websites
1.WOW Gallery
The first plugin of this list of "Wow Gallery", it is a premium WordPress plugin which allows you to display various content includes image formats in a highly customizable grid. It has a 6 layout grid which includes the Grid page, Mansory, Flexible etc.
Image compressors feature automatically generated thumbnails from the original image and compress it to the minimum level without losing the quality of the image which helps to load website more in less time and the difference cannot be seen easily between compressed and original image.
To read more about this plugin you can visit Codecanyon.net.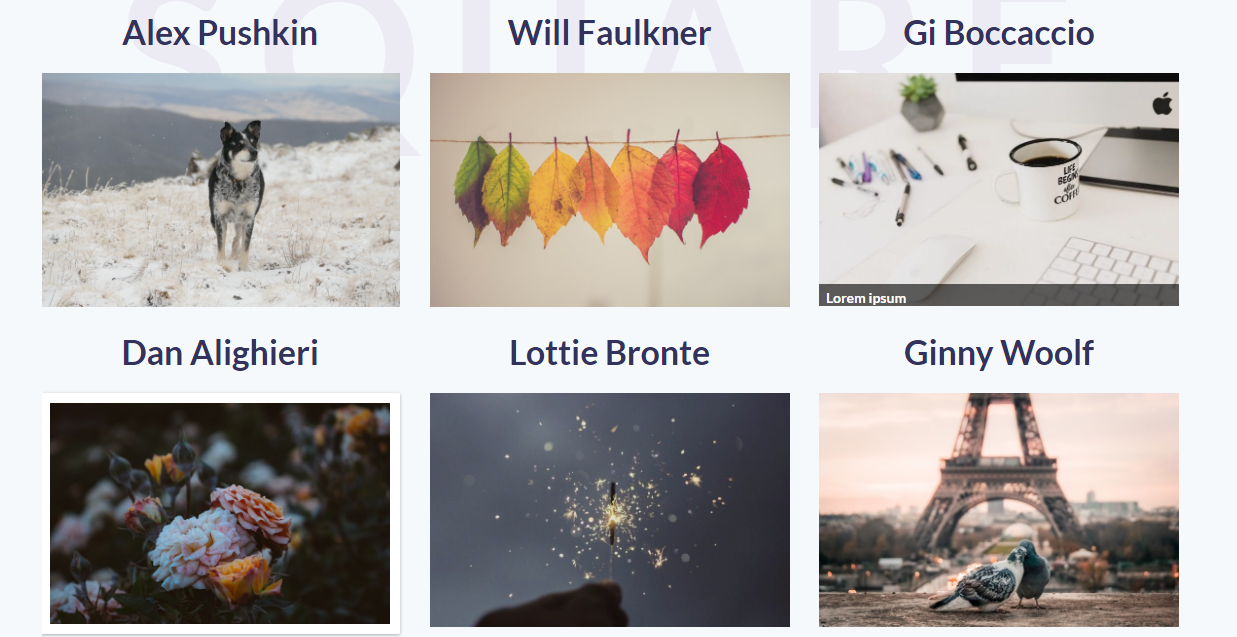 2.Gallery Factory
Gallery factory is another premium plugin which is efficient to handle your image collection in the WordPress website. It organizes your albums with folders and in galleries to display all your photos which you captured with love from your camera.
Optimized for displaying galleries with hundreds of images, GF features image lazy loading, four pagination types and gallery caching. Responsive layouts for mobile displays go without saying.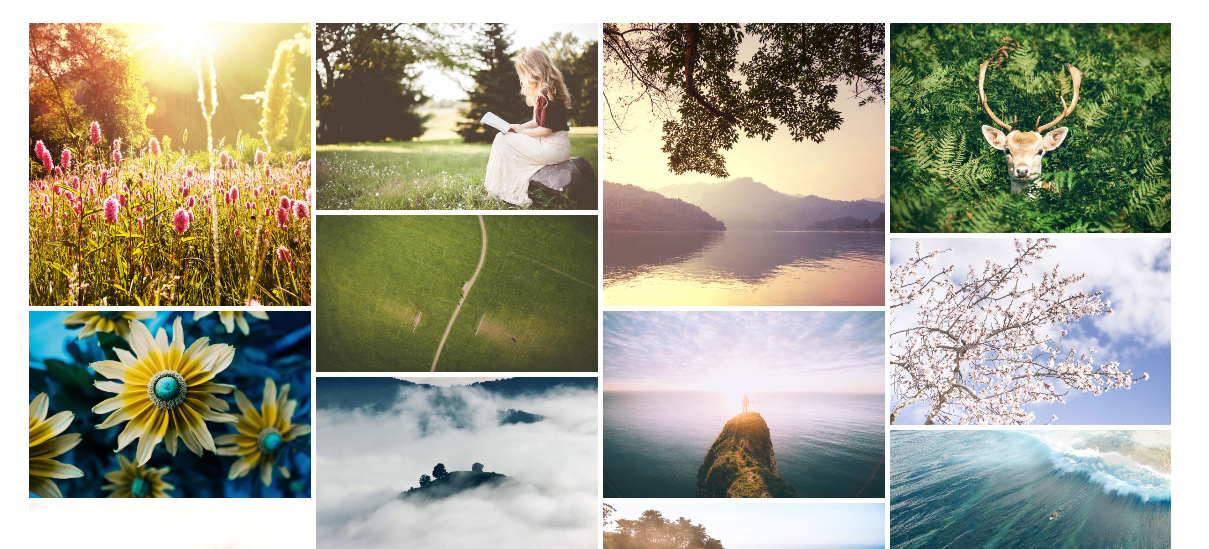 3.Photo Gallery by 10Web
So another Gallery plugin of this list is 10Web's Photo Gallery plugin. If you want a plugin which works good and doesn't cost you anything then this plugin can be the best option for you. This is a user-friendly and feature-rich plugin which has the power to add responsive galleries and albums to your website.
10web's photo gallery plugin is great choice for photography websites and blogs, as well as sites that want to have robust image galleries with easy navigation.
Additional Features
Increased visitor engagement
SEO Optimized
Better page navigation
Modern web design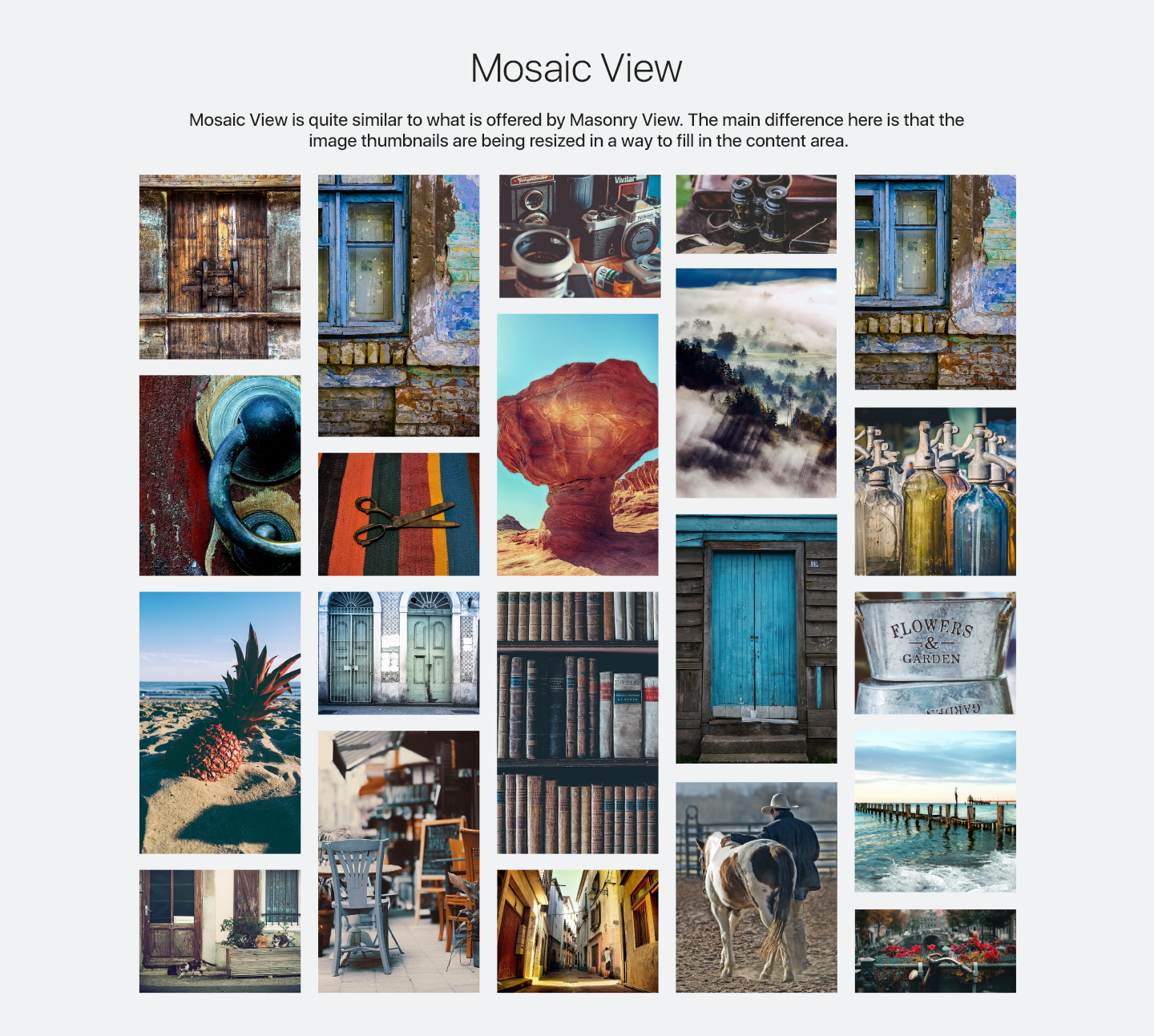 4.Creative Gallery
Creative Gallery is a simple yet powerful WordPress gallery plugin, it has a unique animation feature which makes your albums layout more creative. The user interface is easy that anyone can use this plugin, you can also control the icon position and animations.
Animation activates when any user hover the mouse cursor over the album. It is premium plugin but cost less than any other its competitor plugin. You can purchase this plugin at $16.You can see the demo animation here.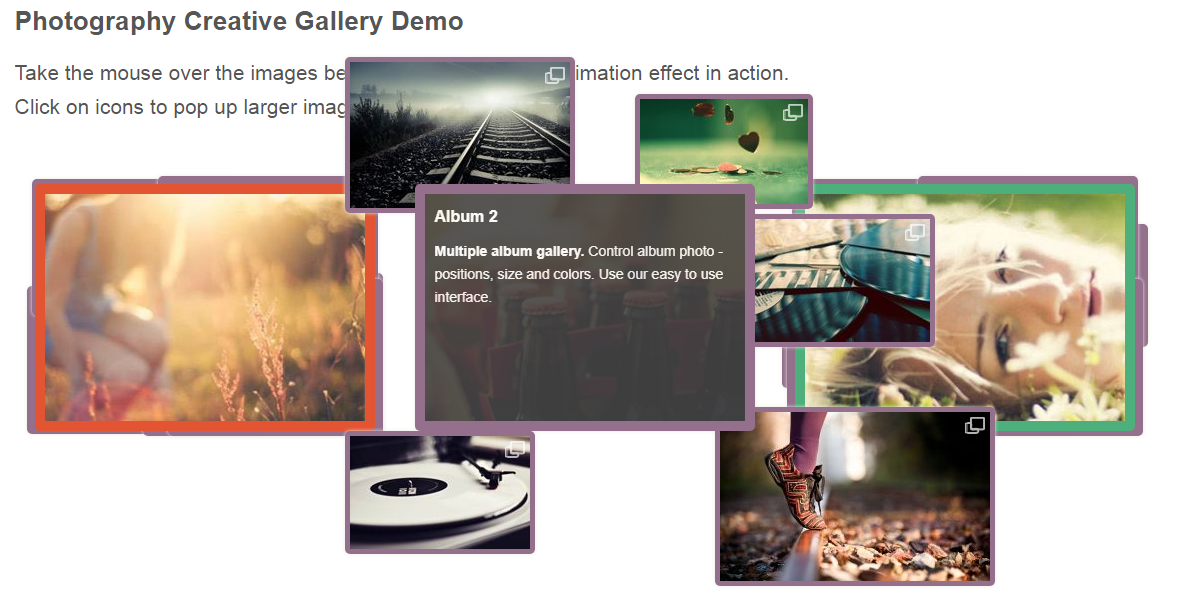 5.Nova Gallery
Nova Gallery can display a different kind of files in a beautiful and sleek interface Gallery. You can use this plugin on a Photography website to create a showcase for your video and photos to display them to your users and buyers in case you sell your professional photos.
This Gallery plugin is mobile device friendly with touch screen support which enables your visitors to enjoy the gallery features in mobile devices at the fullest.
Additional Features
Display photos, audio, and video
Two display modes
Full-width mode Available
Embed Youtube and Vimeo Videos
Handy keyboard shortcuts
Dark & Light Color Scheme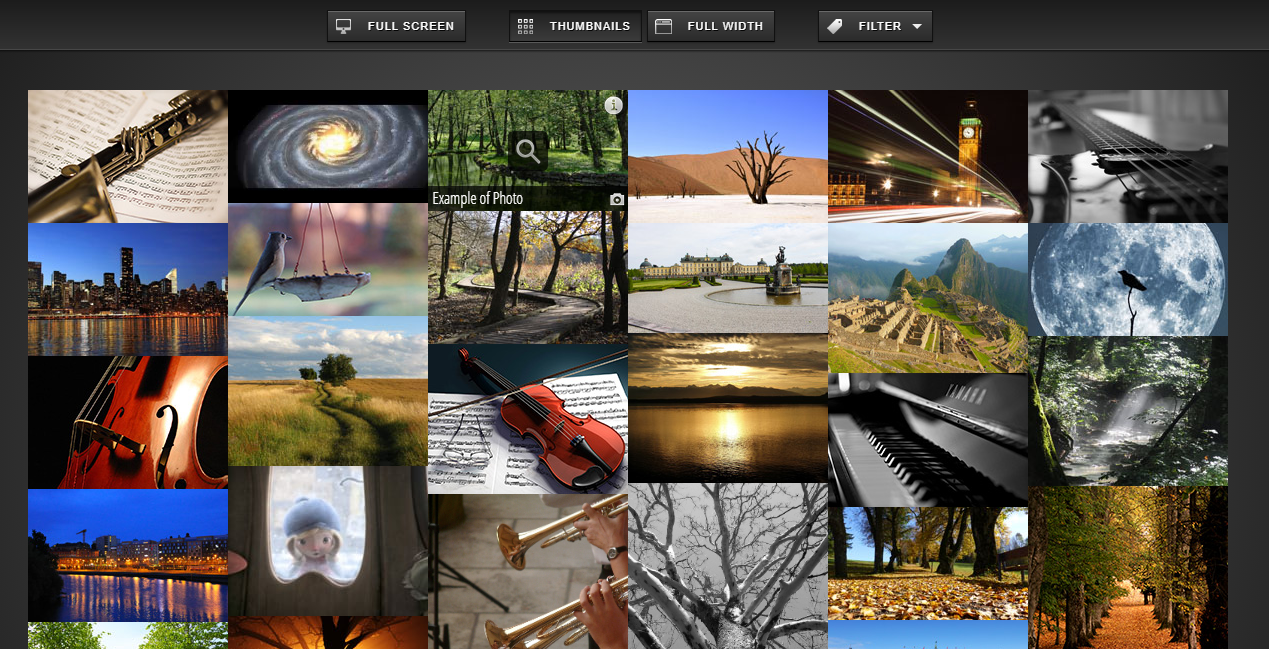 6.Foo Gallery
Stunning gallery layouts, responsive, retina-ready, lightning fast, easy to use. Built to be highly configurable and extensible for developers or freelancers and completely free, so this was the description of FooGallery WordPress plugin.
FooGallery comes with different premium features which are available for free. You can use this gallery plugin to display your photos to the World on your WordPress website. With major 3 gallery style Masonry Gallery, Simple Portfolio, Justified Gallery this plugin is no less than any other premium gallery plugin.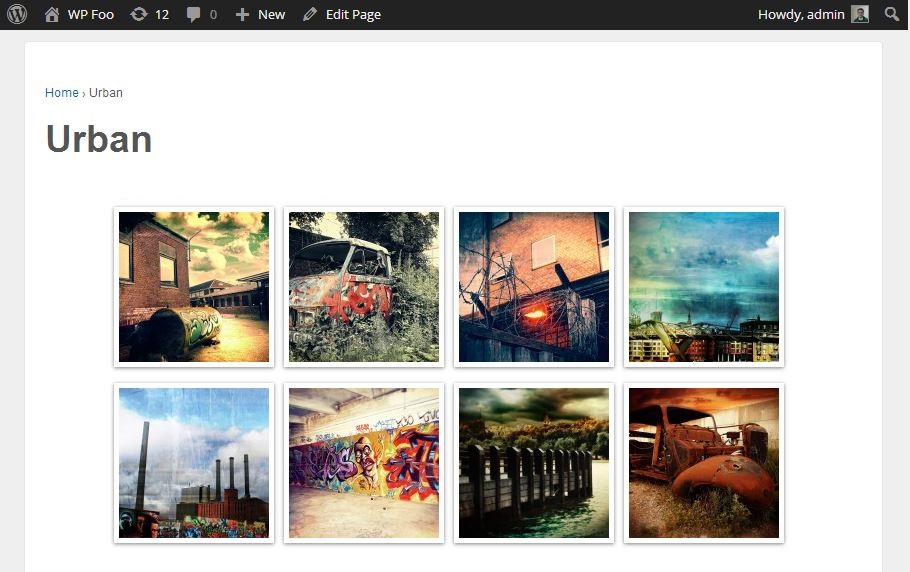 7.Modula Image Gallery
Modula is a creative WordPress plugin which is perfect for creating custom and unique images galleries on your WordPress website. This plugin is available in both free and premium version so you can choose according to your need.
You can create great galleries in a few seconds directly from its dashboard. It offers you many customization options to change according to your need. You can control how much randomness to use in each gallery, so you can obtain a more traditional layout by switching off the "random factor," or you can make something much more different by incrementing this factor.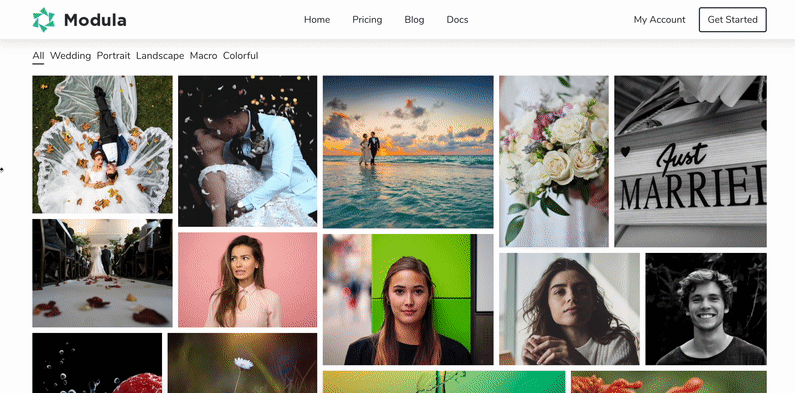 8.Responsive Lightbox & Gallery
This plugin lets your users create galleries and view larger versions of images, galleries and videos in a lightbox effect which is optimized for mobile devices. It is a free plugin and what makes this plugin unique is its Drag n drop feature using which you can reorder images by just drag and drop.
"Responsive Lightbox & Gallery" comes with 3 beautiful basic gallery template and 8 responsive lightbox animation.