Rankmath Review: A New WordPress SEO Plugin Which Can Be a Perfect Yoast SEO Alternative
Yoast has been an unbeatable SEO tool for WordPress websites since it was launched and no other plugin can achieve the heights which Yoast SEO had attained over the past years.
But now, a popular WordPress themes and plugins provider "Mythemeshop" has launched its premium-cum-free "RankMath" WordPress SEO plugin which can be a perfect Yoast alternative.
I hope you already figured out that we are going to talk about "RankMath".Rank Math is launched recently and its developers claim that this WordPress Seo tool is the best alternative for Yoast SEO.
Introduction To RankMath WordPress SEO Plugin
RankMath is a premium WordPress SEO plugin which is also available in free version. Although it's premium version is not out yet, but you can use its free version to get tested on your website.
RankMath is designed and developed by "Mythemeshop" which is a popular premium theme and plugin marketplace where you can find the best themes and plugin.RankMath lets you improve the SEO of the content you share on your website and claims to work better than Yoast Seo WordPress plugin.

It works consistently on the website to improve the ranking of the website and has some amazing features such as optimize 5 Keywords, Google Keyword Suggestion, SEO Analyzer(SEO Audit report) and others.
Features of RankMath Seo Plugin
There are too many features which come with this plugin, but in this list, we've shared some most amazing and needed features for every kind of website.
1.Article Rich Snippet
Product, review and other Rich Snippet is so popular that developers do not focus to build a plugin which can add article Rich Snippet.RankMath's article rich snippet feature adds appropriate metadata to the posts to make as a rich card in the SERPs, which will dramatically improve its click-through rate.
To know more about what changes it will make to your posts and pages then you can see the image below to get an idea of what exactly "Article Rich Snippet" does.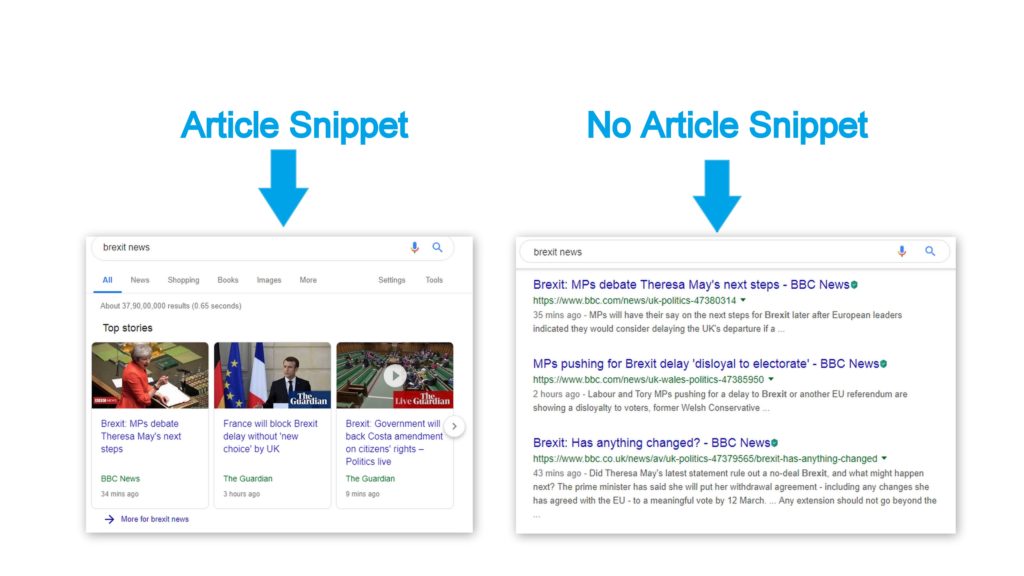 As it is shown in the image that, if your website has enabled "Article Rich Snippet", then it will appear in the Top stories carousel, host carousel, and in Visual stories which increases the chances of receiving more traffic and enhance CTR.
RankMath makes it easy to add this feature on the WordPress site with just a few clicks, but if you only want to add this snippet manually then you can read this tutorial on how to add Rich Snippet Manually.
2.Google Keyword Suggestions & Tracking
The next feature is keyword suggestions which will blow your mind, integrated "Google Keyword Suggestions" feature lets you search and grab the right keyword for your blog post directly pulled from the Google.
RankMath doesn't only provide you the suggestions but also compare your keywords. It has integrated the 'Google Trends tool" which check the search trend and compare them and shows the graphical representation of the compared keywords.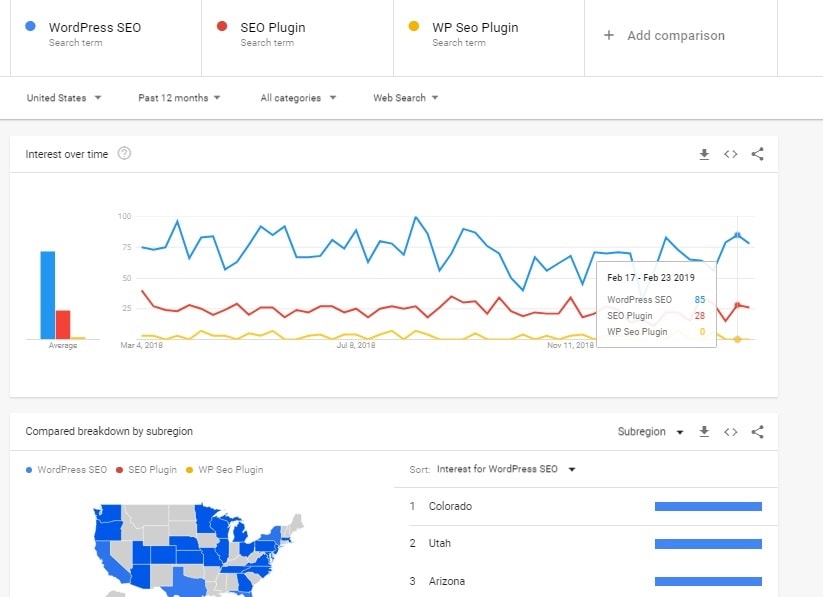 These features help you to find the right keyword for which you post should be rank and all of this without using the Keyword Planner Tool.
3.Internal Link Builder
Internal linking is essential for better ranking and the reason in Google search bot. Google Search bot follows the external and internal links which are placed on a website, but creating internal links on an old website is a quite difficult and time-consuming process.
RankMath makes it easy for the users and lets you create internal links easily, you can select a particular keyword and can set a targeted link to that keyword. It works like magic and converts all old and new keywords to a targeted link which will create a better internal link structure.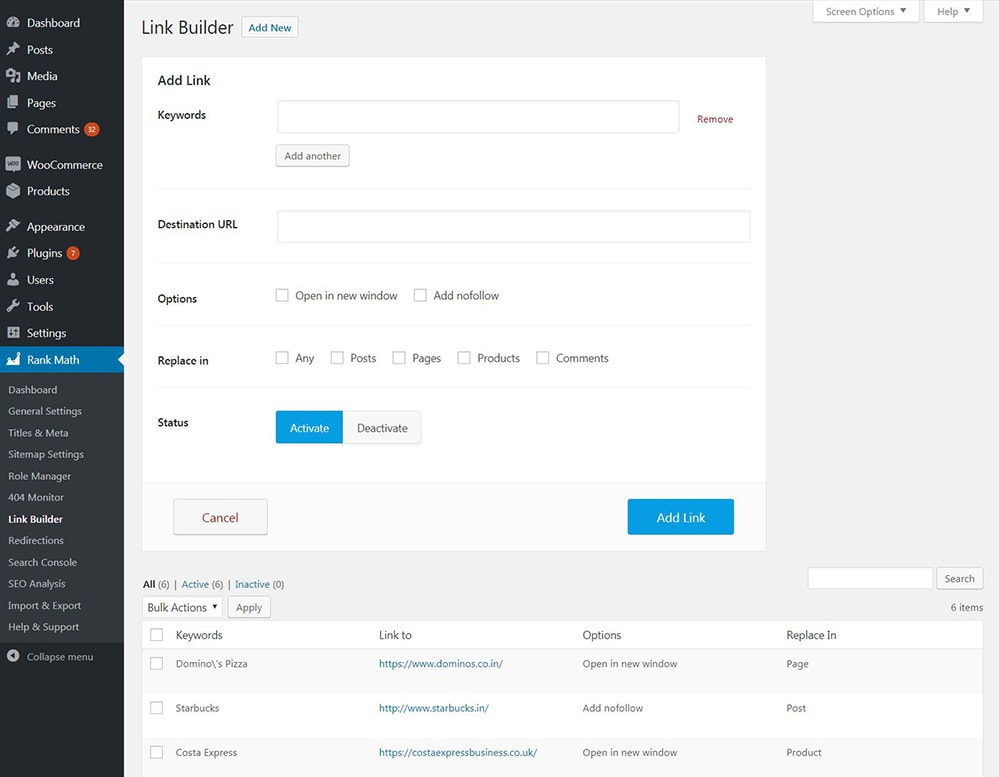 If you want to add only Internal links to your website without using RankMath, then you can go to the "Internal Linking" plugin page.
4.Keyword Optimization and Analysis
Just like Yoast analysis the strength of a keyword and suggest you use Focus keyword in the title, description, Rankmath analysis the post and identifies keyword opportunities. It offers different tools and additional features which offer you a wide range of functionality related to the Keyword optimization and Analysis.
4.1 – Focus Keywords Up to 5: Yoast in their free version allows 1 focus keyword whereas Rankmath provides you an option to optimize a website for up to 5 keywords per post.
4.2 – Track Your Keywords Performace: If you track your keyword performance and how it is ranking in SERPs then this SEO tool is perfect for you. With RankMath you don't need any other plugin just to track keyword performance.
4.3 – LSI Keyword Tool: Rankmath has an integrated LSI(Latent semantic indexing) tool which helps you to find LSI keywords to rank better on the Search engine and receive a good amount of traffic from your articles and pages.
If you don't know what are LSI keywords then you can read this guide on LSI Keywords.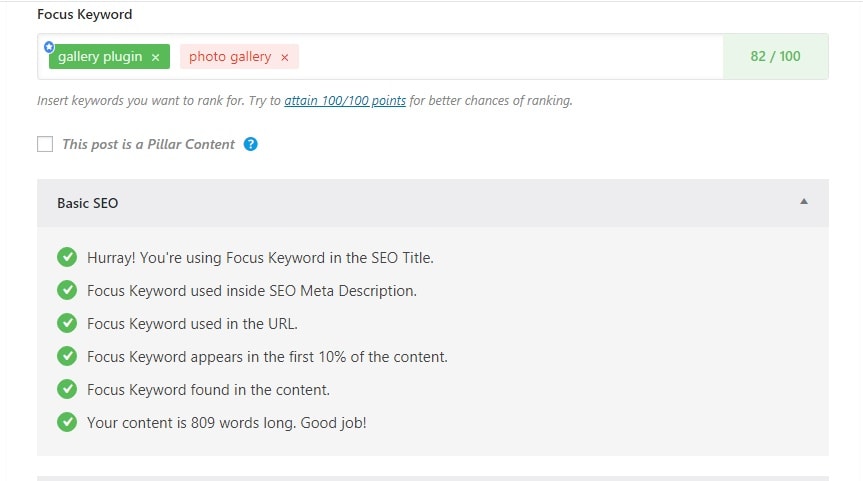 5.SEO Analyzer
SEO analyzer is kind of a tool which is essential for every blogger and webmaster. This tool analyzes your website's SEO and provides you a detailed report on your website with a score in percentage. It is an integrated tool which can be accessed from the dashboard of the plugin.
This tool help you to find SEO related problems on your website and suggest you regarding what changes are must needed to fix all the problems.SEO Analyzer shows result on 4 major basis "Basic SEO, Advance SEO, Performance and Security" and divide them in three categories "Passed, Warning and Failed tests".
---
 Additional Features
Product Rich Snippet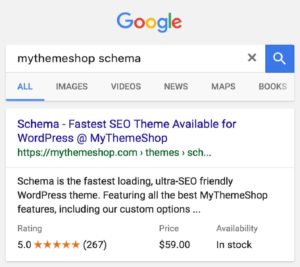 RankMath optimize your website for Products by adding "Product Rich Snippet" on your E-commerce website.You can add Product name, inventory, and other.
News Sitemap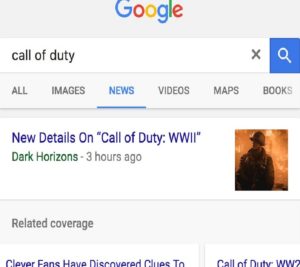 This news Sitemap features lets you submit your website to Google News .This will help your site to receive more traffic if you write about new topics regularly.
Local SEO Optimization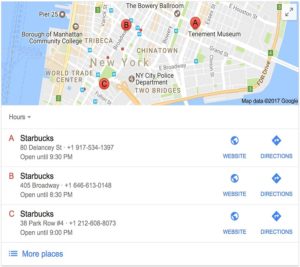 If you want to rank for the local traffic then simply enter your business details in Rank Math, and appropriate metadata will improving your website's chances of ranking.
Knowledge Graph Meta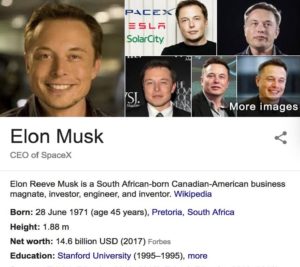 Knowledge Graph makes a website more authoritative to the users and your visitors.Knowledge Graph enabled website have more chances of receiving traffic than others.
Display Breadcrumbs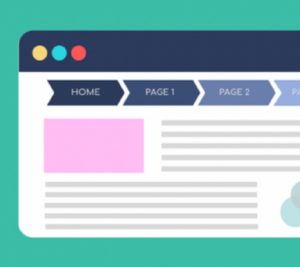 RankMath SEO Plugin adds Breadcrumbs to WordPress theme automatically which increases the chance for them to appear in the search results.  
24x7x365 Support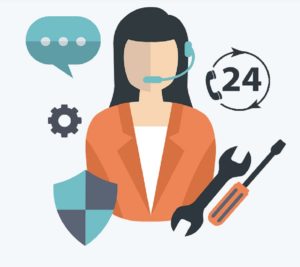 When you stuck somewhere and cannot fix any issue, you can ask for MyThemeShop's support staff.They can get your smallest issues resolved 24x7x365.
---
Brief Comparison of RankMath And Yoast SEO
As we know Yoast is a popular plugin for WordPress SEO, but there are some options and points where RankMath Perform better than Yoast SEO and in this section of "brief comparison" we're going to share some of the features which makes RankMath Plugin a better choice for WordPress SEO plugin.
Image SEO and Alt tag: Rankmath can automatically add alt tags on all your future images which means whenever you upload an image you don't have to add "ALT" manually anymore instead RankMath will do it for you. On the other hand, Yoast SEO doesn't provide you any feature of Auto adding "ALT" in your images.
Role Manager: So if your website have more admins and you don't want every admin to change settings of your website SEO then you must go with the RankMath.
RankMath allows you to manage site admins to restrict the access to RankMath, but Yoast SEO doesn't provide any kind of similar feature.
Focused Keywords: Yoast allows their free users to use a single Keyword as "Focus Keyword" on the other hand you can optimize your blog post or page for up to 5 focused Keywords.
 Rich Snippet Support: RankMath supports Rich Snippets so you won't need any Rich Snippet plugin just to add Rich Snippets in your WordPress website. It provides you an option to add a different kind of Rich Snippet according to your websites such as Article Rich Snippet, Product Rich Snippet, Events Rich Snippet, Video Rich Snippet and more.
Unlike RankMath, Yoast doesn't provide you an option to add anyone of the Rich Snippets.
Conclusion
After analyzing RankMath on different benchmarks and its features all I can say is, RankMath is really a powerful WordPress SEO plugin. We on how to plugin start using RankMath WordPress SEO plugin, and I personally feel the difference in the SERP result and the way Howtoplugin appear in the search result.
RankMath helped us to enable site links in Google Search Result which was missing before using RankMath.
If you have anything to share about RankMath plugin then don't forget to share with us.
Rankmath Review: A New WordPress SEO Plugin Which Can Be a Perfect Yoast SEO Alternative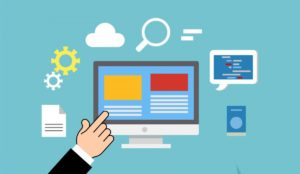 Yoast has been an unbeatable SEO tool for WordPress websites since it was launched and no other plugin can achieve the heights which Yoast SEO had attained