Host your First WordPress website with these Best Free WordPress Hosting Providers
If you're looking to launch your first WordPress website and searching for the best hosting providers for your WordPress website and failed to find the cheap and affordable services then you should read this article.In this article, we have shared the best free WordPress hosting providers.
These are the free WordPress hosting providers and you'll get the basic plan with limited features so do not expect too much from these free hosting services but before you spend your hard earned cash on any premium WordPress hosting solution (which doesn't offer trial runs), it would be great to take the free route.
We do not suggest you go for free WordPress hosting providers if you're serious about your website and looking to create a giant website because most of the free WordPress hosting providers allows 2000 Page views monthly with 100 MB disk space which is too low for the giant websites.
10 Best Free WordPress Hosting Providers
000webhost is a popular WordPress hosting provider and many of the client uses its premium services including premium web hosting.000webhost offering a free plan for the new users to host their WordPress website for free.This web-hosting provider lets you create websites on Joomla and other similar content management systems.
In the free plan, 000webhost provides you a 1000 MB(1 GB) of storage and 10000 MB(10 GB) of Bandwidth which is more than others hosting providers.000webhost lets you host 2 maximum website on a single hosting plan which is a great feature and a free control panel to manage your website.
Disk Space – 1000 MB
Bandwidth – 10000 MB
MySQL Databases – 2
Email Forwarders – 5
Websites – 2
Website Builder – Free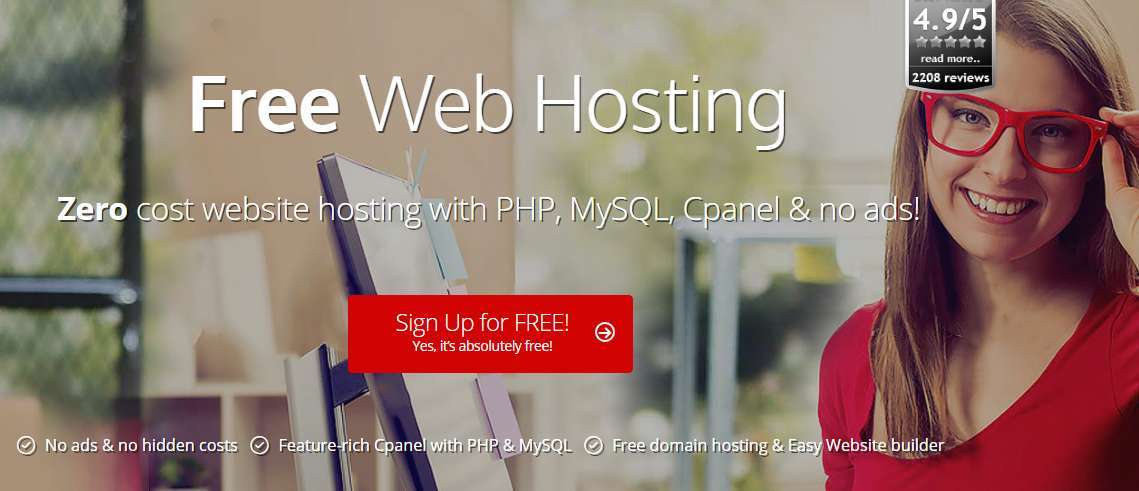 Accu Webhosting provides you free WordPress hosting for your first WordPress website.This is not a trial plan it will work for the lifetime and it doesn't have any hidden charges.Accu web hosting provides you a 2 GB SSD storage for your website with 30 GB Bandwidth.You can create 25 free emails.
The company claims that website will be hosted on a faster server which has Intel processor with full SSD storage with zero performance compromise.Accu web host also claims to have 99.99% uptime guarantee with highly secured WordPress environment.
Disk Space – 2 GB
Bandwidth – 30 GB
MySQL Databases – 10
Email Forwarders – 25
Websites – 1
FTP Accounts – 5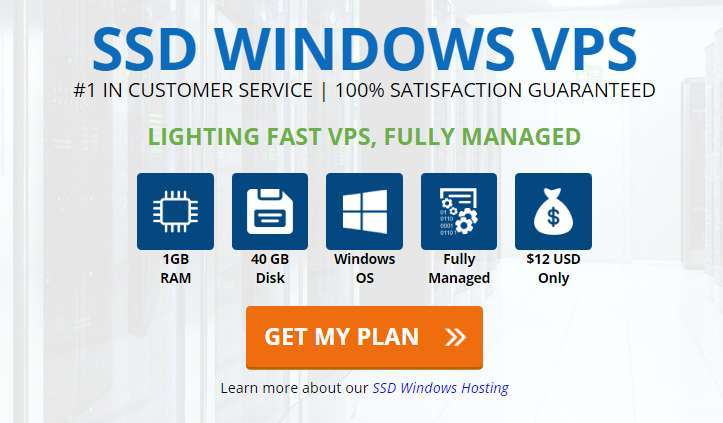 Similar to other web host Word plus hosting service provides a free plan for the bloggers who wants to launch their first personal blogs.Word plus offer free hosting service with less storage and bandwidth on which you can only host personal blogs.The free hosting plan cannot handle too much request.
Word plus hosting service offers 128 MB disk storage for your personal blog with unlimited bandwidth.Word plus also claims to have 99.9% uptime guarantee with free SSL certificate to create a secure WordPress environment.Under this plan, you can host only one website.
Disk Space – 128 MB
Bandwidth – Unlimited
MySQL Databases – N/A
Email Account – 5
Websites – 1
FTP Accounts – 1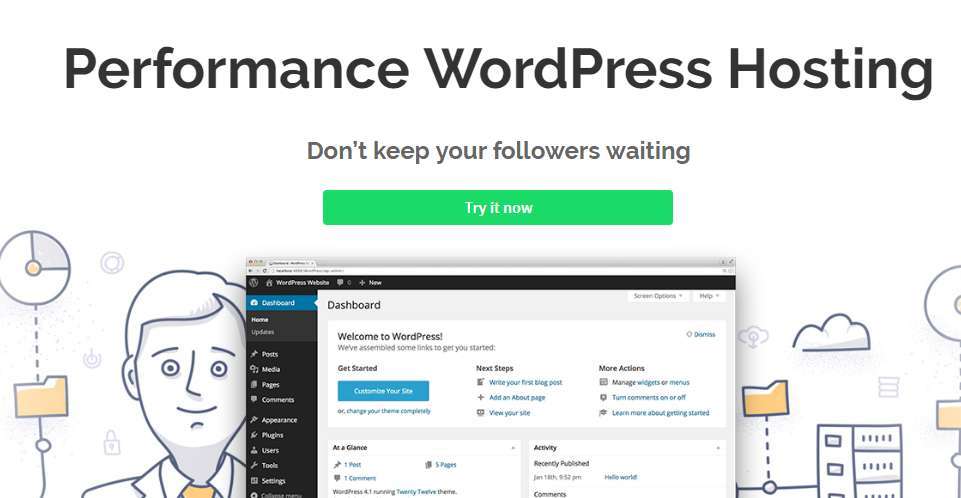 Awardspace is quite a popular website hosting providers since 2003.Awardspace lets you host your WordPress website for free.You can host your free website for the lifetime, so if you don't want to expand your business or just looking to create your personal blog then this hosting service is perfect for you.
They provide you a 1GB disk space and 5 GB of bandwidth.It has a 99.9% uptime plus but in the rare case, you can contact their 24/7 customer support.With all these features you'll get 1-click WP Installer to install WordPress on your website in just 1 click.
Disk Space – 1 GB
Bandwidth – 5 GB
MySQL Databases – 1
Email Account – 1
Websites – 1
FTP Accounts – 1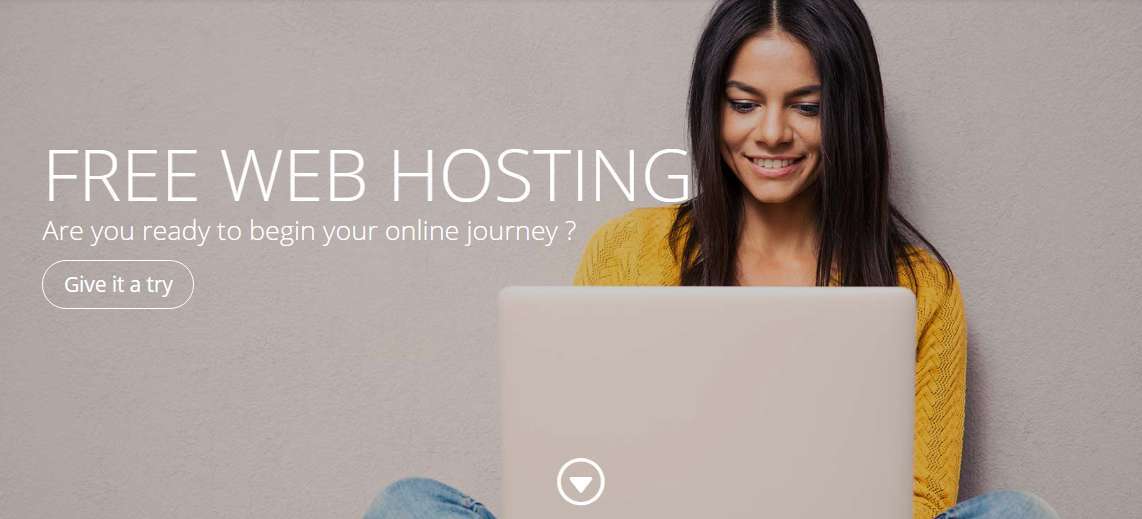 Host awesome is not a popular web hosting service, but it offers some attractive features to the users.Host awesome lets you host your WordPress website for free without spending a single penny.Users will get 100 MB of disk space and can handle up to 2000 page views per month.
Host awesome claims to provide 99.9% uptime with integrated SSL certificate.You'll get free access to Cpanel where you can manage your website and automatic WordPress installation feature.
Disk Space – 100 MB
Bandwidth – N/A
MySQL Databases – N/A
Email Account – N/A
Websites – 1
FTP Accounts – 1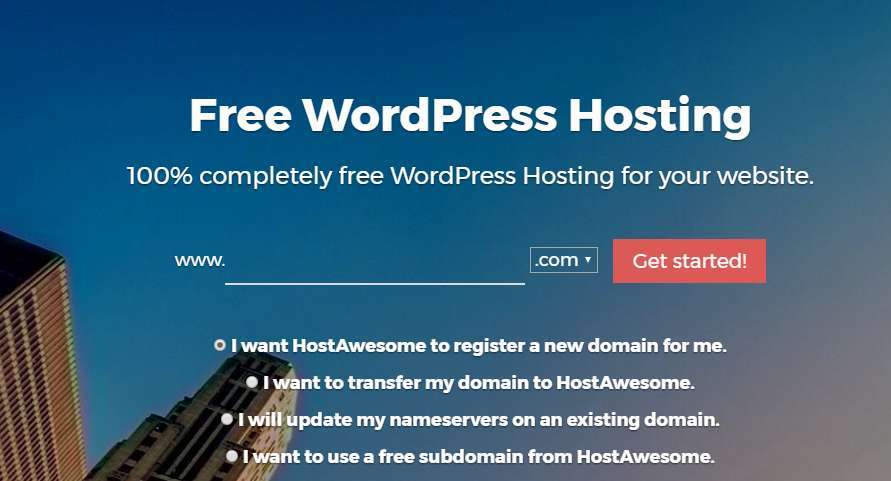 As per the name, 5GBfree lets you host website and provides you a 5 GB of space for your WordPress website.You'll get the bandwidth of 20 GB which will be appropriate for the new websites.This is a basic free plan under which you can use 1 domain and 1 parked domain.This web hosting provider is providing you 1 FTP Account.
This is not an ad-free hosting service because plenty of banner ads are displayed to the user at the bottom of the site.The uptime of hosting service is good and in rare cases, you can contact the customer care service to resolve the problem.
Disk Space – 5 GB
Bandwidth – 20 GB
MySQL Databases – 3
Email Account – N/A
Websites – 1
FTP Accounts – 1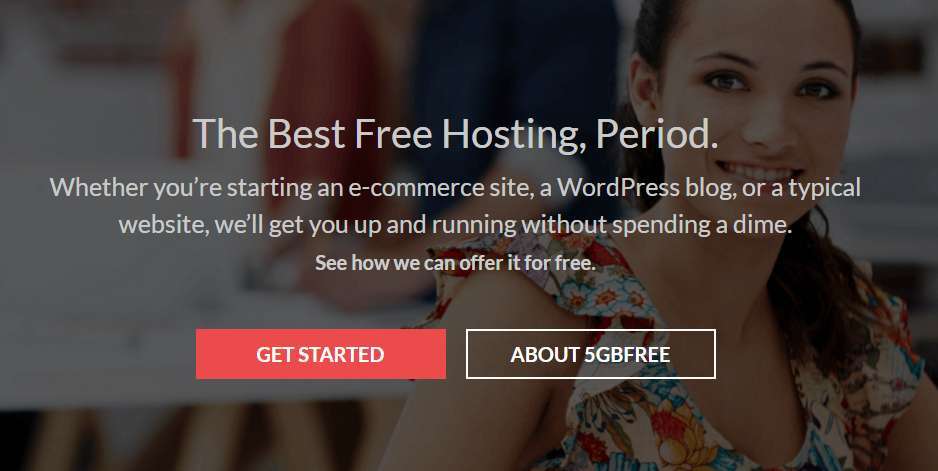 FreeHostingEu offers a totally risk-FREE web hosting service, whether you'd like some reliable free web hosting with PHP/MySQL support and no forced ads, or you are thinking to order one of our low-cost unlimited web hosting plans, anyway, you are welcome to try our hosting services absolutely risk-free by signing up for our full-featured yet completely free site hosting plan.
In this free plan, you'll get free 200mb of storage space and 4 GB of bandwidth for your personal blog.You'll get free .eu.pn / .me.pn domains included.The server uptime is 99.8% which is impressive, to say the least.
Users can register their queries to 24/7 customer service department which is again easily outmatched with most of the other services mentioned earlier on here. But if you live in Europe, and if you are looking for a standard free WordPress hosting service then trust me this free WordPress hosting service is your best bet.
Disk Space – 200 MB
Bandwidth – 4 GB
MySQL Databases – 1
Email Account – N/A
Websites – 1
FTP Accounts – 1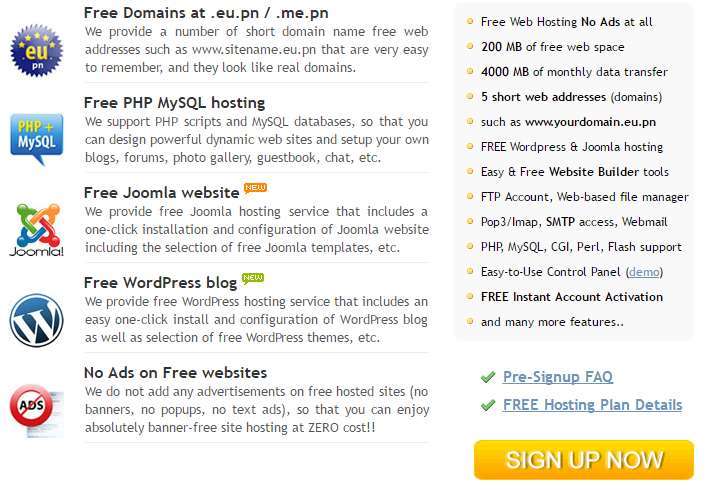 X10 hosting providers offer you a high-quality web hosting for your website.The free plan includes unlimited storage for your WordPress website and unlimited bandwidth so hosting can handle the high amount of web traffic.Under this free plan, you can manage your website by using popular Cpanel control panel for free.
You also get email and MySQL for database management.They offer up to 200 auto install scripts with a website builder. So this would be a great hosting provider to give a shot.If you're stuck on a problem while building your site they offer complementary forum-based support with our community of experienced webmasters.
Disk Space – Unlimited
Bandwidth – Unlimited
MySQL Databases – N/A
Email Account – N/A
Websites – 1
FTP Accounts – 1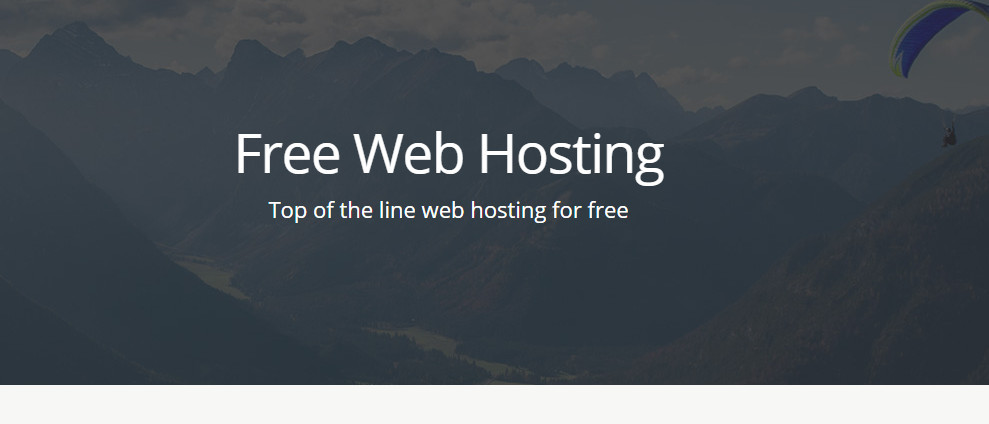 As per the name mentioned that free hosting no ads, this web hosting providers offers a free plan to hosting your website which is free from any kind of ads.You can use this plan for the life time without spending a single dollar.They offer an awesome amount 20 GB of data storage and 200 GB monthly traffic but their customer support little bit disappointing.
This free plan can handle many requests and a good amount of web traffic.It has a feature of auto script installer which helps to install WordPress CMS within minutes.The bad thing about this hosting provider is you cannot use your custom domain such as youwebsite.com or .net.
Disk Space – 20 GB
Bandwidth – 200 GB
MySQL Databases – N/A
Email Account – N/A
Websites – 1
FTP Accounts – 1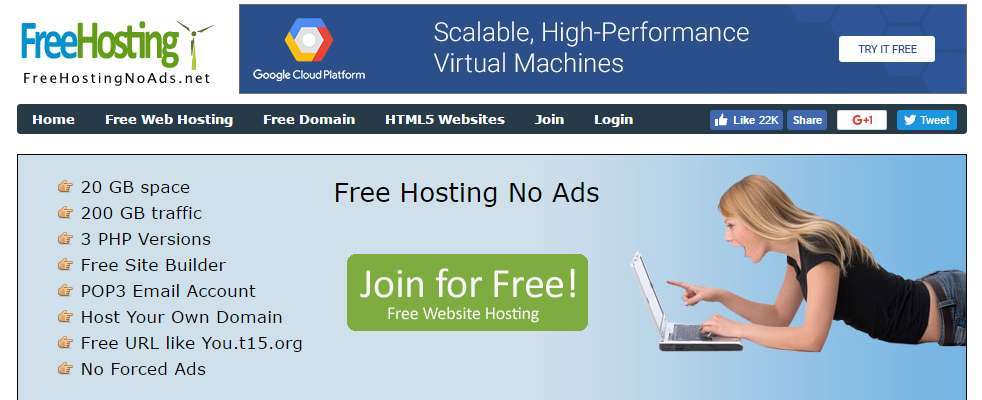 WP node offers a special WordPress hosting plan for all the users of WordPress.Under the free plan of WP node, you can host your website for free on a high-end hosting service.This is a lightning waste hosting specially for the WordPress.Under this free hosting plan you can host unlimited WordPress website and you'll get 5 GB of SSD storage with unlimited data transfer.
You'll get additional 1 GB storage for the emails and can use free CloudFlare.This is an ad free hosting plan so you'll not see any promotional advertisement on your website.This plan is perfect for the new WordPress users they can build medium level WordPress using WP node free hosting plan.
Disk Space – 5 GB
Bandwidth – Unlimited
MySQL Databases – N/A
Email Account – N/A
Websites – 1
FTP Accounts – 1